Executive Editor of The New York Times, Jill Abramson, had a less than ideal professional relationship with her former boss, Howell Raines, she said, and that experience taught her many valuable lessons about enduring friction with co-workers. She did not feel that Raines disliked her due to gender, she explained, though she admitted that they simply did not "click" in a professional capacity.
"At first, it caused me a lot of pain," Abramson said, "then I did endless amounts of self-analysis. Sometimes I blamed and questioned myself. It was the first time I had encountered it."
When asked about how Raines' dislike of her manifested itself, Abramson told us that he would "dress her down" on a number of issues in the newsroom, doubting her abilities or judgment.
"It was a shame because, at the end of the day, we're both very aggressive editors who care passionately about the news. So in many ways we should have been a great team. And I'm sure that, in re-visiting that time, I was hardly blameless in the situation," she said.
Abramson eventually walked away with a powerful lesson from the experience: "I think it's helpful for everyone to go through something like that," she concluded. "It makes you stronger because you learn to stand up for yourself and believe in yourself."
For more of Jill Abramson's life and career, view the slideshow below:
PHOTO GALLERY
The Rise And Rise Of Jill Abramson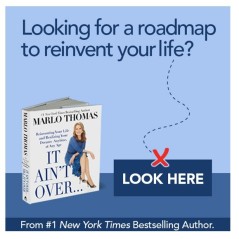 Add Marlo On Facebook:
Follow Marlo on Twitter:
Sign up to receive my email newsletter each week - It will keep you up-to-date on upcoming articles, Mondays with Marlo guests, videos, and more!