Executive Editor of The New York Times, Jill Abramson, shared some valuable advice when it comes to maintaining a healthy work-life balance.
Comparing her view to one described by Sheryl Sandberg in her bestselling book, Lean In, Abramson believes that one of the most important steps in creating a healthy work-life balance is choosing a supportive partner who has similar goals in raising a family.
"If you marry someone who is an equal partner in raising the family," Abramson said, "then I think you have a good shot at having some semblance of a healthy work-life balance."
"It takes negotiation, and it doesn't always come naturally," Abramson added, "but in my marriage, my husband has had to put up with a lot more than I have."
For more of Jill Abramson's life and career, view the slideshow below:
PHOTO GALLERY
The Rise And Rise Of Jill Abramson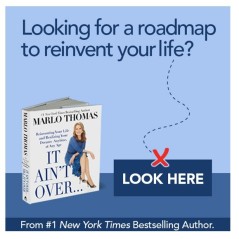 Add Marlo On Facebook:
Follow Marlo on Twitter:
Sign up to receive my email newsletter each week - It will keep you up-to-date on upcoming articles, Mondays with Marlo guests, videos, and more!