Working in the U.S. ain't what it used to be.
While other countries are coming up with new ways to promote work-life balance, such as France's latest move to limit after-hours email, the U.S. seems to be falling behind. It's been some time since the nation once responsible for creating weekends and the 40-hour work week made any sweeping changes to improve the working lives of its greatest living resource: people.
And it's not just because Americans are workaholics. Instead, it might have to with what has been called the productivity squeeze or speedup. High unemployment in the wake of the Great Recession has enabled companies to squeeze more out of fewer workers, all while paying them roughly the same amount. It's great for corporate profits -- which hit a record high last year -- but not so much for workers.
But the consequences may be beginning to show. A 2012 poll found that less than half of American workers are totally satisfied with their jobs. Meanwhile, protests over wages and working conditions for low-wage employees have spread throughout the U.S. since 2012.
Here are eight ways U.S. workers have it rough compared to other countries:
1. We have full-time jobs that don't pay a living wage.
In Australia, the minimum wage is around $15.30 (in U.S. dollars). Despite this, both the country's poverty and unemployment rates are lower than in the U.S. Meanwhile, in the U.S., a proposal to raise the federal minimum wage from its current $7.25 an hour to a proposed $10.10 still faces opposition from multiple high-profile members of Congress, as well as corporations. Such a hike would would pull around 5 million people out of poverty, according to a recent study. Even so, Walmart has said that it isn't even "considering" raising the minimum wage for its workers.
2. We force fired or unemployed workers to race against the clock.
In Denmark, workers who lose their job are guaranteed up to 90 percent of their original salary for two years, provided they participate in programs to demonstrate "labor market availability."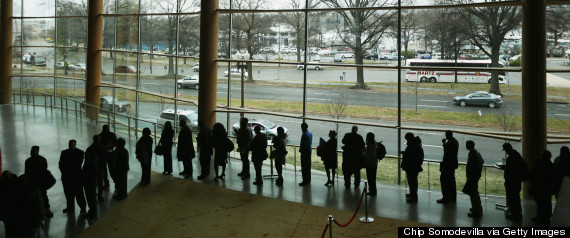 About 1,500 people seeking employment wait in line to enter a job fair March 28, 2014 in Washington, D.C.
Meanwhile, in the U.S., an estimated 2.3 million people have now lost unemployment benefits after an extension for the long-term unemployed was allowed to expire in December. While the Senate has voted to renew the extension, efforts to enact the law have been stymied by political bargaining from House Republicans. Long-term unemployment has been linked to increased risk of chronic health conditions and even death.
3. We may never get the chance to retire.
In India, formal employers with more than 20 workers are required to give employees with at least five years at the company a retirement gratuity equal to 15 days of wages for each year worked.
Meanwhile, in the U.S., many workers have little or no money saved for retirement. While such a gratuity may be less preferable than employer matched saving plans like 401(k)s, only about half of U.S. workers were employed by companies that sponsored them in 2011, according to the Employee Benefit Research Institute. Instead, 37 percent of workers say they plan on working until they get too sick or die, a 2012 survey found.
4. We barely take any time off, in part because we aren't given any.
In Portugal and Austria, workers are guaranteed 35 days off a year by law, including holidays and voluntary vacation time.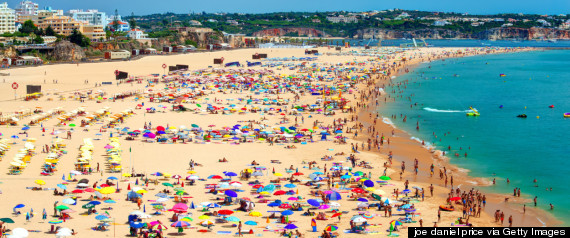 A crowded beach in Praia da Rocha, Portugal
Meanwhile, the U.S. is the only advanced economy that does not guarantee its workers paid vacation time by law. While every country in the European Union guarantees at least four weeks off per year, a full-time American worker with 25 years experience gets just 15.7 paid vacation days each year on average, according to the Bureau of Labor Statistics. What's more, Americans left an average of 9.2 unused vacation days on the table in 2012, Harris Interactive found.
Taking such a small amount of vacation time is so engrained in the American work ethic that a recent Cadillac ad even celebrated it:
5. Work is such an important part of life that Americans are expected to choose it over their children.
In Sweden, parents are allowed to take up to 480 days of at least partially paid leave to spend with their kids until they turn eight.
Meanwhile, in the U.S., even taking a mere three days of paternity leave might get you publicly shamed. That's what happened recently to professional baseball player Daniel Murphy. After taking the MLB's three guaranteed days of paternity leave, announcers Boomer Esiason and Mike Francesa suggested that Murphy should have chosen work over being there for the birth of his child. Paternity leave helps the economy by enabling women to stay involved in the workforce. Meanwhile, maternity leave has been linked to healthier children and lower rates of depression in mothers.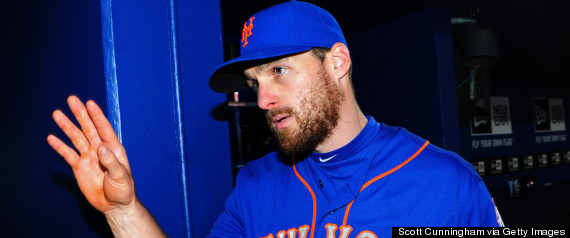 Mets second baseman Daniel Murphy was criticized by some for missing two games in order to be with his wife after she gave birth.
6. We don't take enough time to unplug.
In France, a "right of disconnecting" agreement was recently made, limiting tech workers' hours so they don't have to check email off the clock.
Meanwhile, in the U.S., 83 percent of smartphone users said they check work email after work hours, according to a 2011 study. Doing so can have a number of negative effects, including added stress.
7. And we don't even really break for lunch.
In Spain, lunch breaks can last up to 3 hours, for some, including a mid-day siesta.
Meanwhile, in the U.S, over a quarter of Americans say they rarely take lunch breaks, according to a 2012 study by Right Management. Of those who do, 39 percent said they eat at their desks. While even Spain may be cutting back on full-on siestas, experts agree that a designated lunch break can help boost worker productivity and reduce stress.
8. And we're only making the archetypal "starving artist" even hungrier.
In Germany, funding for artists comes out to roughly $20 per person, while those with art degrees can continue to receive government support so long as they continue to seek out grants.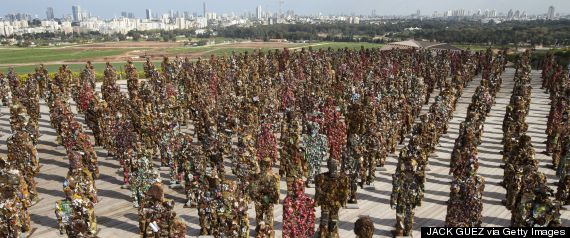 A general view shows sculptures made of waste material titled 'Trash People ' by German artist HA Schult.
Meanwhile, in the U.S., funding for the arts comes out to just 41 cents per person. Still, the National Endowment for the Arts, which provides government grants to artists, faces repeated attacks, including from former GOP presidential candidate Mitt Romney. Last year, money distributed to art projects via NEA grants declined by 5 percent.
CORRECTION: A previous version of this article suggested that Danish unemployment insurance was guaranteed for 90 percent of former income. That figure represents the maximum, rather than the absolute, replacement rate.
BEFORE YOU GO
PHOTO GALLERY
The Top 10 Best Cities For Workers In America