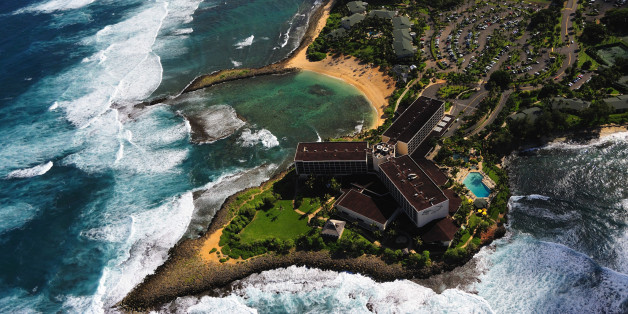 Hawaii state and city officials have reached a $48.5 million deal with Turtle Bay Resort to conserve more than 600 acres of the resort's land that was slated for development.
Gov. Neil Abercrombie announced the agreement on Thursday at the Hawaii State Capitol along with Attorney General David Louie, Sen. Clayton Hee, Turtle Bay's CEO Drew Stotesbury, Honolulu Mayor Kirk Caldwell, Honolulu City Council Chairman Ernie Martin, the Trust for Public Land Hawaiian Islands Program Director Lea Hong, and North Shore Community Land Trust Executive Director Douglass Cole.
If approved by the Legislature, the deal would establish a conservation easement on the resort's property by Kawela Bay and Kahuku Point on Oahu's North Shore. That means that the resort would enter into a legal agreement with the state to preserve 665 acres of land in perpetuity, a significant step after years of legal and political fights over the resort's plans to expand.
Read more on www.civilbeat.com