Nothing quite compares to the power of a photograph to communicate the goings on in the world. Ranging from the serious to the silly, these photos offer peeks into what happened around the globe this week.
1.A man looks at the forest fire in Valparaiso, Chile, April 13, 2014.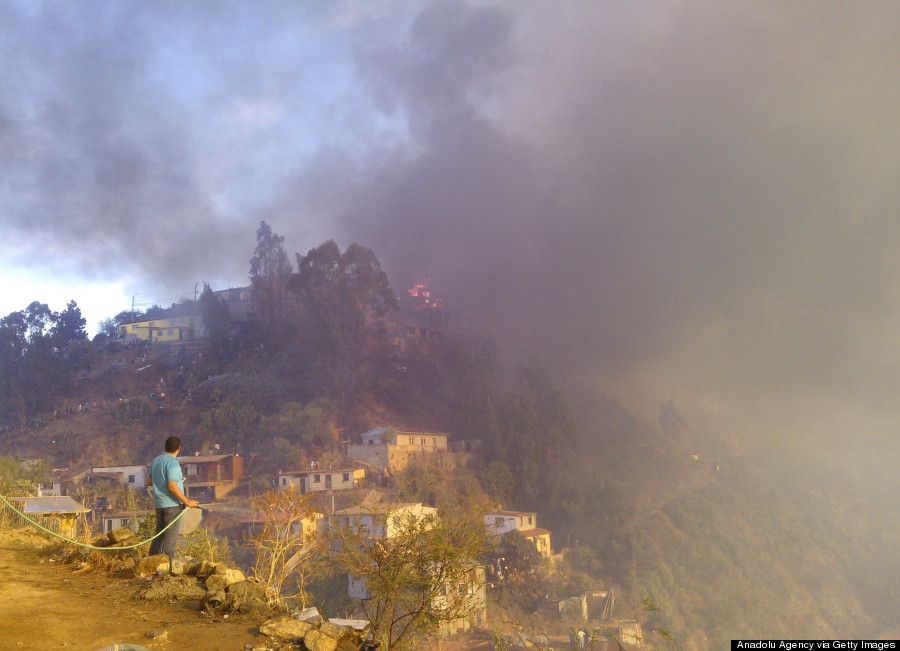 (Tom Azzopardi/Anadolu Agency/Getty Images)
2. Members of the 'Cristo de la Buena Muerte' brotherhood take part in a Holy Week procession in Zamora, Spain, April 15, 2014. (AP Photo/Andres Kudacki)
3. A supporter of Algerian presidential candidate Ali Benflis at an election rally in Rouiba, east of Algiers. (AP Photo/Sidali Djarboub)
4. The South Korean Coast Guard casts a search light over a ferry that sunk off the coast near Jindo, April 17, 2014. (AP Photo/Yonhap)
5. Ukrainians demonstrate in the eastern city of Donetsk, April 17, 2014.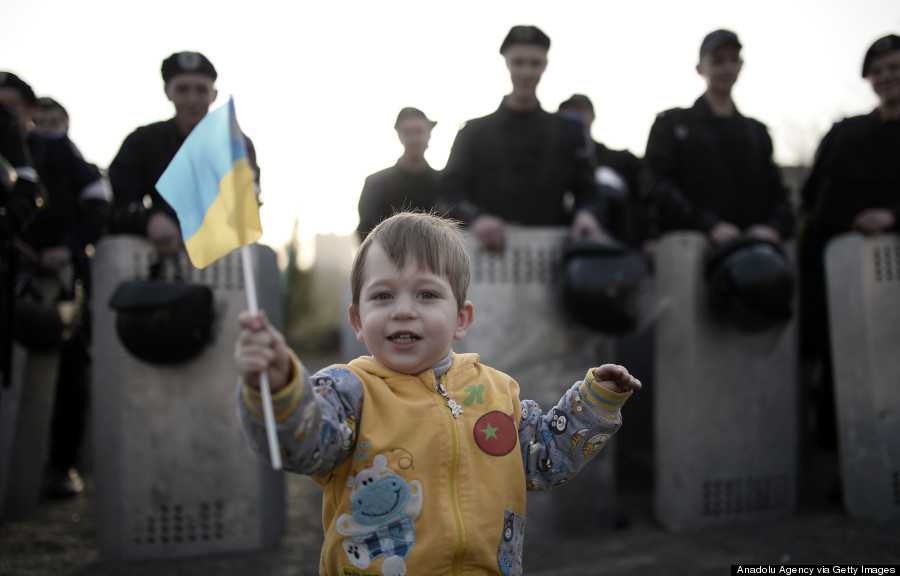 (Burak Akbulut/Anadolu Agency/Getty Images)
6. Voters show their ID cards as they stand in line at a polling station in Jammu, India, April 17, 2014.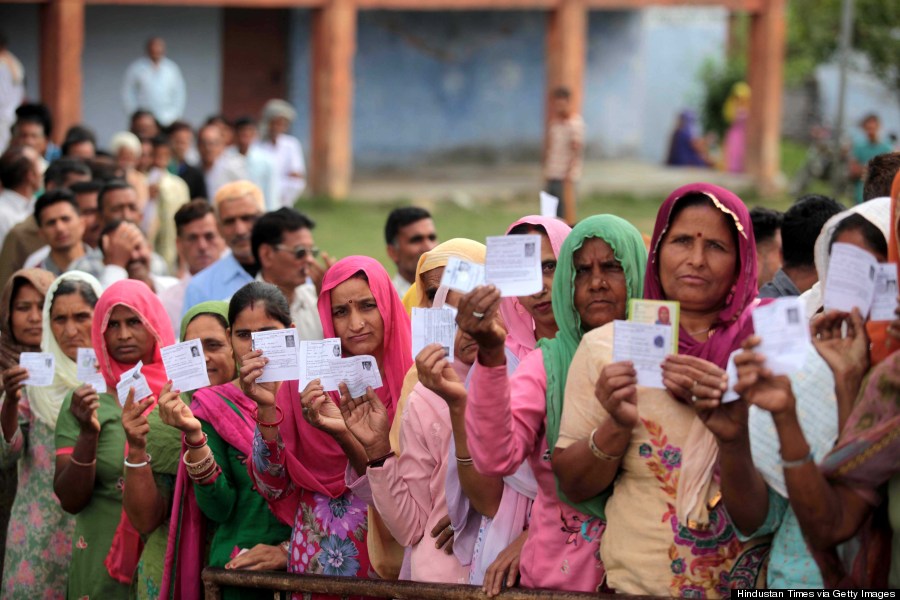 (Nitin Kanotra/Hindustan Times via Getty Images)
7. The moon is pictured during a lunar eclipse over the El Salvador del Mundo Monument in San Salvador on April 15, 2014.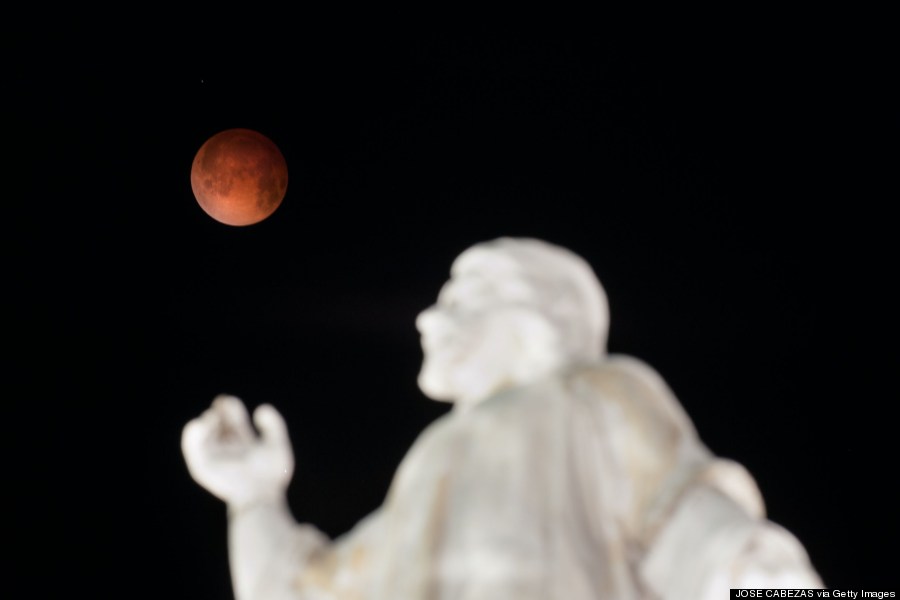 (JOSE CABEZAS/AFP/Getty Images)
8. A Komodo dragon arrives at the Crocodile Farm in Pierrelatte, in the Barcelona Zoo, April 15, 2014.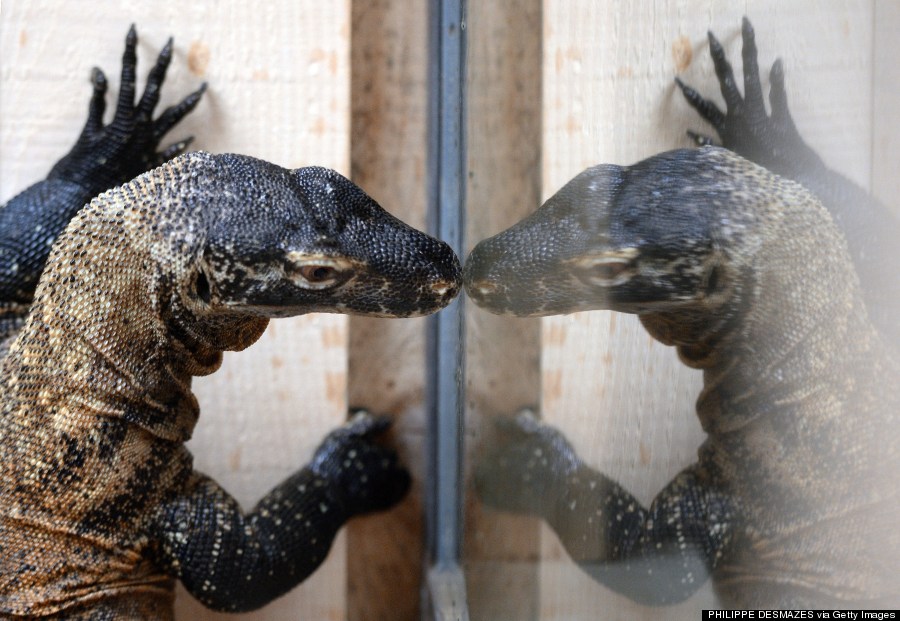 (PHILIPPE DESMAZES/AFP/Getty Images)
9. Ultra-Orthodox Jewish men burn leavened items in preparation for the Passover holiday in Bnei Brak, Israel, April 14, 2014. (AP Photo/Oded Balilty)
10. A Burmese monk lights incense during prayers at the Shwedagon pagoda in Yangon to celebrate the Burmese new year, April 17, 2014.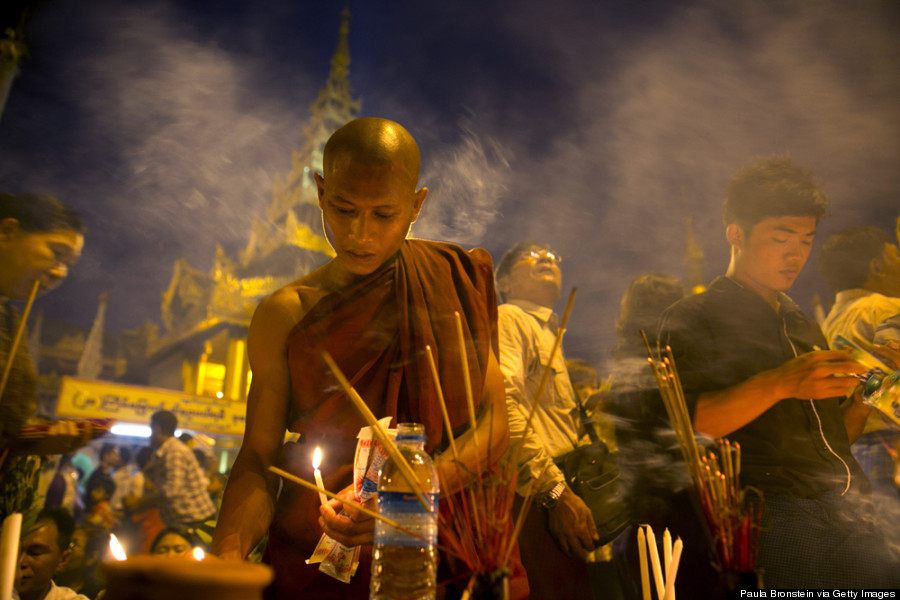 (Paula Bronstein/Getty Images)