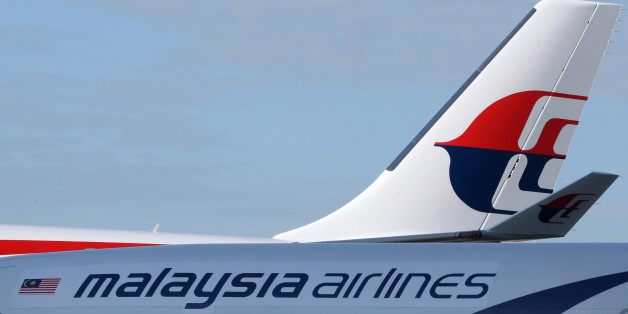 KUALA LUMPUR, April 21 (Reuters) - A Malaysia Airlines passenger plane with 166 people on board landed safely at Kuala Lumpur airport early on Monday after being forced to abandon a flight to Bangalore because of problems with its landing gear, the airline said.
Defence Minister and Acting Transport Minister Hishammuddin Hussein said in a tweet: 'All landed safely - going there now!!"
Malaysia Airlines had said earlier that the Boeing 737-800, carrying 159 passengers and seven crew, had suffered a malfunction of its right-hand landing gear upon takeoff, and would be forced to attempt an emergency landing.
The website www.flightradar24.com, which displays live air traffic, showed Flight MH192 repeatedly circling Kuala Lumpur airport before the eventual landing.
Fire rescue services had been placed on standby, according to the airline.
Last month a Malaysia Airlines flight disappeared on a flight from Kuala Lumpur to Beijing in unexplained circumstances with 239 people on board, and the search for its presumed wreckage is still continuing in the Indian Ocean. (Reporting by Stuart Grudgings, writing by Mark Trevelyan; editing by Jon Boyle)
BEFORE YOU GO
PHOTO GALLERY
Search For MH370