Bridges are generally built to serve a purpose, but sometimes they are just downright cool, beautiful or even a little bizarre. Some highlighted below are a bit terrifying and some are simply just stunning, but they're all definitely one of a kind.
1. Take A Stroll In The Sky.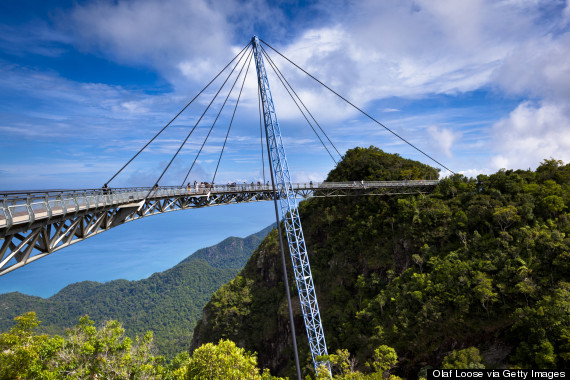 The Langkawi Sky Bridge in Malaysia is one of the world's longest curving pedestrian suspension bridges and actually had to be air-lifted to the top of the mountain, where it was later put together to appear how it does now.
2. Or try walking on something that's still ALIVE.
In the village of Cherrapunji in Meghalaya, India, (also known as the "rainiest place on Earth") villagers make bridges out of living roots that sometimes grow for 10 to 15 years until they can be used to walk on.
3. The Irish know how to build a rope bridge.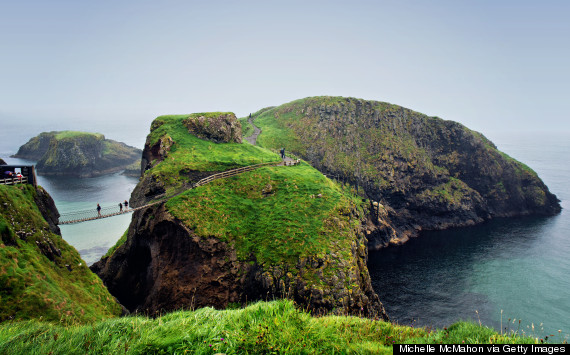 We've written about crossing this Carrick-a-Rede Rope Bridge in Northern Ireland before, but that doesn't make it any less beautiful or scary.
4. This one kind of stinks sinks.
This Fort de Roovere bridge in the Netherlands appears as a break in the moat it crosses over, but will still get you to where you need to go on the coolest looking walkway ever.
5. This bridge is all about tricking you...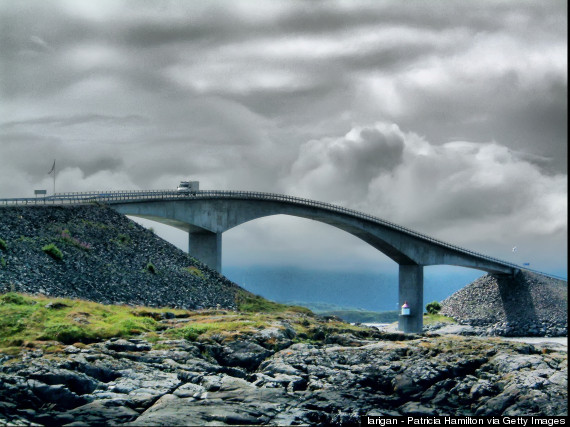 Nicknamed "The Road to Nowhere," the Storseisundet Bridge in Norway occasionally gives motorists a slight heart attack when it looks like the bridge drops off, but it's only a silly optical illusion.
6. Roll around in Paddington.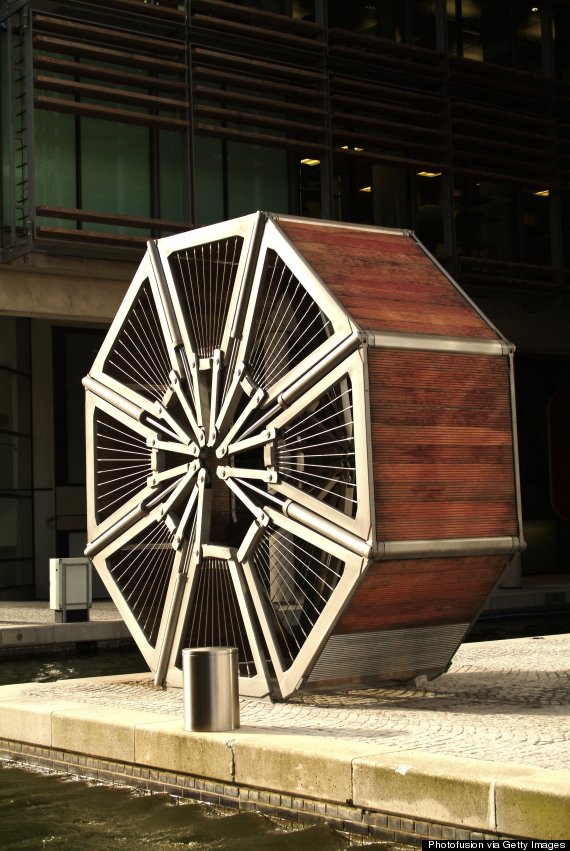 The Rolling Bridge in London isn't your average walkway -- it's a "movable" bridge that curls up to let boats through, and folds back down to let pedestrians walk over it (but only on Fridays!)
7. Take us to the Tower!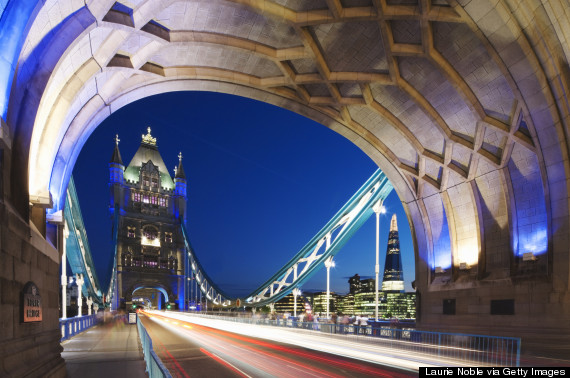 Yes, we're talking about the Tower Bridge in London and yes, you've heard of it a million times. But that doesn't make it any less beautiful, or its story any less unique.
8. Goin' to the Chapel...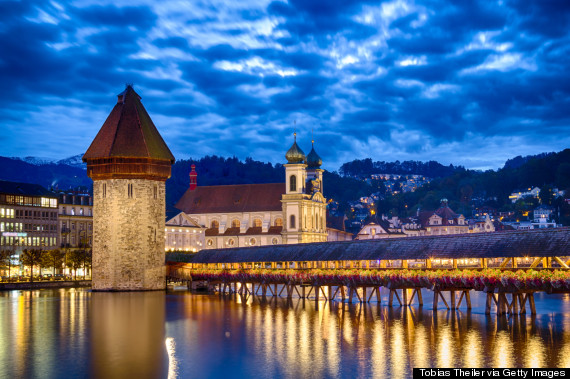 The Kapellbrück (Chapel Bridge) in Lucerne, Switzerland was the oldest bridge in the world until it was destroyed by fire, but you can still visit the restored bridge and get a glimpse of the beautiful paintings that decorate the interior.
9. Kick it in Kromlau!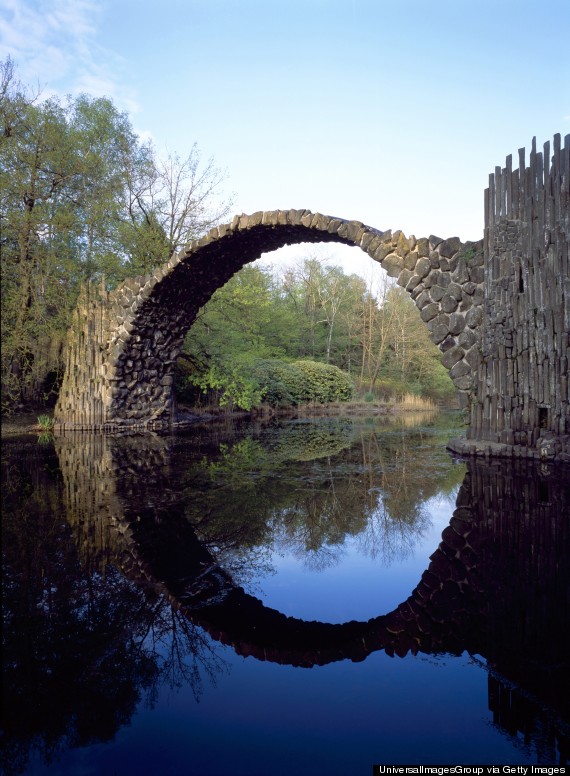 Just looking at this photo of the Rakotz bridge in Germany makes us dream of all the wonderful Instagram filters we could use on it.
BEFORE YOU GO
PHOTO GALLERY
World's Longest Bridges (PHOTOS)