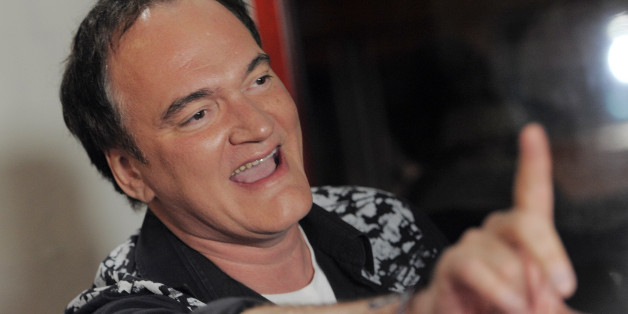 When Quentin Tarantino's "Hateful Eight" script leaked back in January, he said he had "no desire to make it" and told Deadline that he was "very, very depressed." Tarantino had given the "first draft" to a mere six people, and felt intensely betrayed by the leak, further slamming Gawker with a lawsuit, after they published the entire script online.
Now, after whatever sort of grieving process a "very, very depressed" Tarantino must go through, he seems to have reconsidered. On Saturday, Film Independent held a staged reading at the Ace Hotel in downtown Los Angeles, where Tarantino said he is working on second and third drafts.
"This is the first draft," he clarified for the 1200-person audience, presumably in the voice of a third grader who is too nervous to enter a school-wide poetry contest.
According to Variety (and our most basic assumptions), the reading introduced Samuel L. Jackson in the role of Major Marquis Warren. Other actors included Bruce Dern as Confederate General Smithers, Kurt Russell as a bounty hunter named John Ruth and Amber Tamblyn as his prisoner Daisy Domergue, among others.
"We've been rehearsing this for the last 3 days and we're not bad," Tarantino said beforehand, while slowly regaining confidence in himself and his work.
Meanwhile, the Gawker trial date is set for January 27, 2015. No word if any of the site's writers will be allowed to attend the film once it emerges in final draft form.
BEFORE YOU GO
PHOTO GALLERY
Celebrity News & Photos