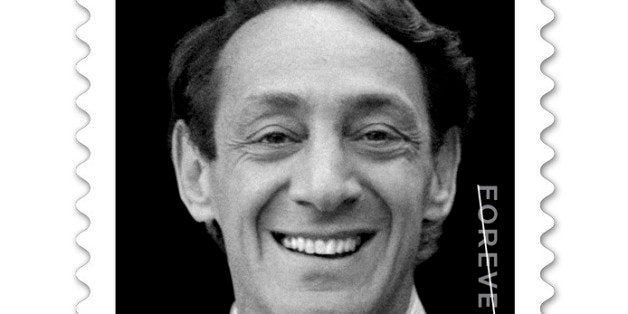 WASHINGTON -- The U.S. Postal Service on Monday unveiled the image for its new stamp honoring Harvey Milk, the first openly gay elected official to be featured on a U.S. stamp.
The image is based on a 1977 black and white photograph of Milk at his Castro Street Camera store in San Francisco, according to the Postal Service. The original photo was taken by Daniel Nicoletta of Grants Pass, Ore., and Antonio Alcala of Alexandria, Va., was the art director for the stamp.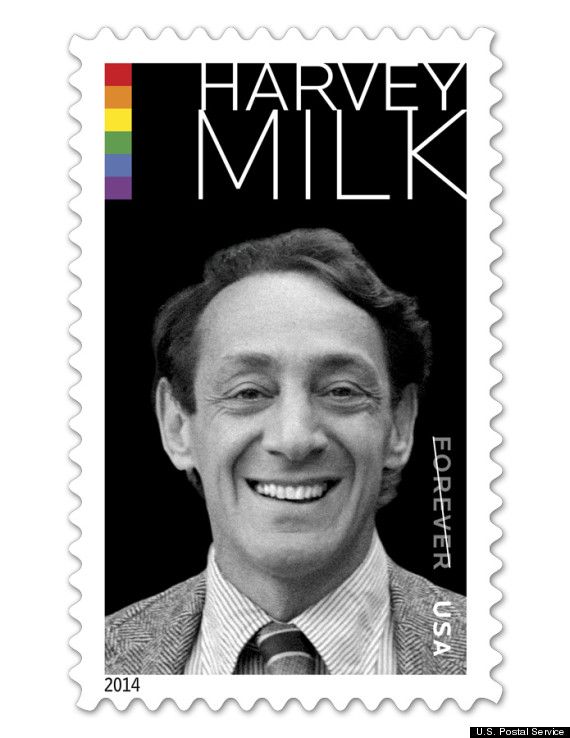 Milk first made history in 1977, when he became one of the first openly gay elected officials in the United States. He was assassinated shortly after winning a seat on the San Francisco Board of Supervisors.
During his 11 months in office, at a time when the gay and lesbian community was encountering widespread hostility and discrimination, Milk passed a stringent gay rights ordinance for the city. He was posthumously awarded the Medal of Freedom by President Barack Obama in 2009, and he was also the subject of a 2008 Academy Award-winning biopic starring Sean Penn, called "Milk."
The official first-day-of-issue dedication ceremony for Milk's stamp will take place at the White House on May 22, which is known as Harvey Milk Day in California. A public dedication ceremony will also take place in San Francisco on May 28.
Harvey Milk stamps can be ordered via the Postal Service here.