"All's fair in love and basketball."
That phrase is just one of the focal points of the classic movie "Love & Basketball" which features Monica Wright (Sanaa Lathan), the hot-tempered basketball player who builds one of the greatest love stories of all time with the cool Quincy McCall (Omar Epps). Throughout the film, we see Monica as this tough soul who feels more comfortable shooting hoops than conforming to her mother's "feminine" standards -- but don't worry, that's why we can't get enough of her.
In one particularly great scene we see Monica in a vulnerable moment, as she gets a "makeover" from her sister before attending the spring dance. Although we wouldn't call this a blowout montage of makeup madness (as seen in other movies), this scene really brings out the emotions that Monica simultaneously has with basketball and her family.
On the 14th anniversary of "Love & Basketball" we celebrate with a simple, yet beautiful tutorial on our favorite basketball player Monica Wright, as modeled by Huffington Post's Black Voices editor Danielle Cadet.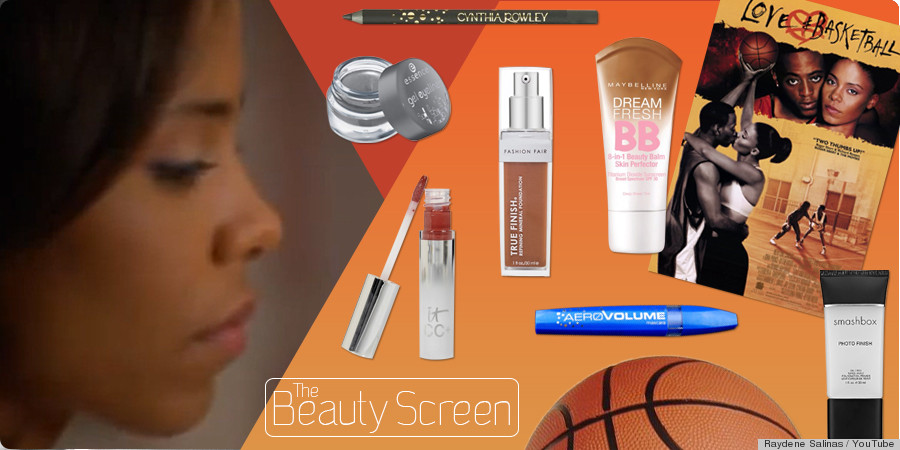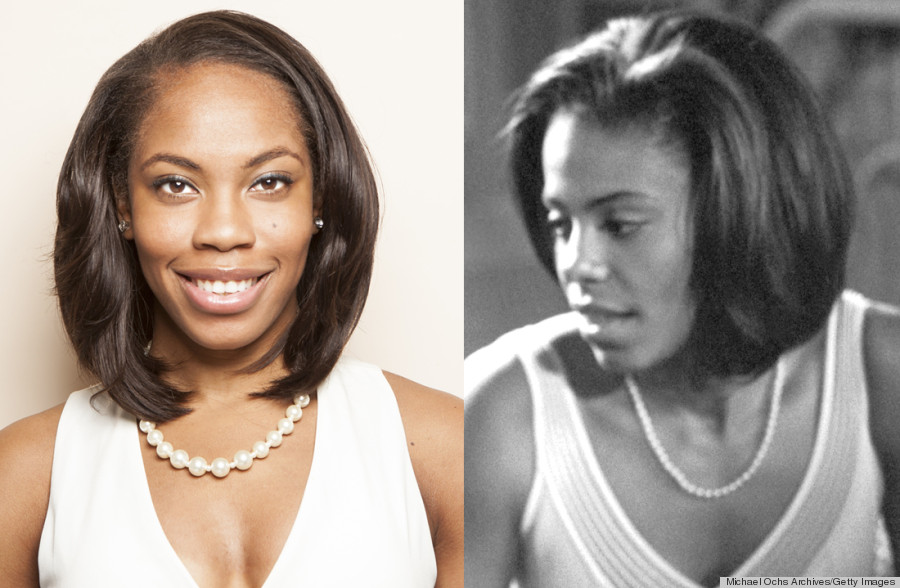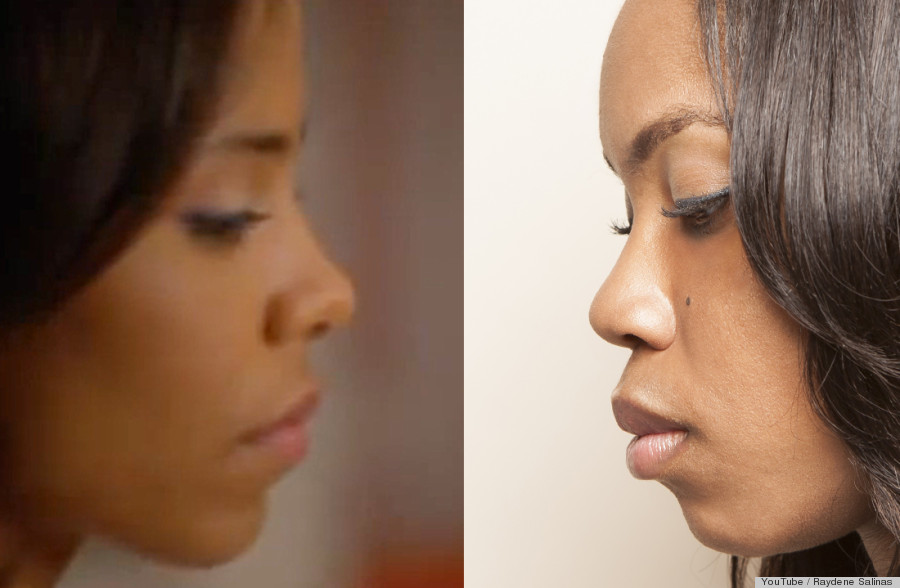 All art courtesy of Raydene Salinas.
Hair: Since Danielle already had her hair like Monica's (because secretly she is Monica) we asked her about the hair products she loves using. "I use the Moroccan Oil line to keep my hair shiny but still maintain bounce and movement. I find that it's light and doesn't weigh my hair down like serums or sprays," which is great for the warm weather.
Makeup: While this is technically a makeover scene in the movie, we thought that Monica's look just enhanced her natural beauty, so we knew that "making up" Danielle wouldn't be hard. Danielle created a base starting with Smashbox Photo Finish Primer and added Maybelline Dream Fresh BB Cream in Deep with Fashion Fair True Finish Refining Mineral Foundation.
We then applied a medium-thick line of Cynthia Rowley Beauty Eye Pencil in Black to the upper-lid lash line and to add a slight smokey dimension, we blended in a metallic-gray gel liner, like Essence Gel Eyeliner in Miami's Ink. And for the lips, we pulled from a selection of nude lipsticks, but decided on It Cosmetics CC + Lip Serum Hydrating Creme Gloss in Love because the sheer rosy hue looked brilliant on Danielle's skin.
Have an idea for a character we should feature in a future Beauty Screen? Let us know in the comments section!
BEFORE YOU GO
PHOTO GALLERY
Sanaa Lathan's Beauty Looks