The White House killed Tex-Mex Thursdays to promote a healthy work environment. Michelle Obama is a monster. This is THE MORNING EMAIL for Monday, April 21, 2014.
The Scuttlebutt
TOP STORIES
MARATHON MONDAY
"About 36,000 runners have registered for the race — the second-largest field in its history, many of them coming to show support for the event and the city that was shocked by the attack on its signature sporting event." NBC takes a look at the "ring of steel" surrounding the marathon route. The weather is supposed to be terrific, and you can watch the marathon live here. And "as the signs adorning streetlights up and down Boylston Street say, on Monday, 'We run together.'" [AP]
UKRAINIAN EASTER TRUCE DIDN'T LAST LONG
"At least three people were killed in a gunfight in the early hours of Sunday near a Ukrainian city controlled by pro-Russian separatists, shaking an already fragile international accord that was designed to avert a wider conflict." Vice President Joe Biden is en route to Ukraine, where he plans to discuss "international efforts to strengthen Ukraine's economy and energy security and help with constitutional reforms, including next month's presidential election." [Reuters]
SOUTH KOREAN PRESIDENT: FERRY TRAGEDY EQUIVALENT TO 'MURDER'

"Of all the images from the loss of a ferry in the cold waters off the southwest coast of South Korea last week, perhaps none has angered South Koreans more than that of the captain, an orange life vest strapped to his torso, awkwardly stepping off his half-submerged vessel to the safety of a rescue boat, even as hundreds of his passengers remained trapped inside." CNN takes a look at the less-than-honorable captains who haven't stayed with the ship in recent maritime disasters. South Korean President Park Geun-hye said "the captain and some crew members of the sunken ferry committed 'unforgivable, murderous acts' in the disaster, which left more than 300 people dead or missing." And murky waters have made the recovery of the missing near impossible. [Image, story via NYT]
STATESIDE: Precious Cargo
A sixteen-year-old survived a flight to Hawaii in the wheel well of the plane, despite a lack of oxygen. Supreme Court Justice Ruth Ginsberg sought advice on when she should retire after basically saying last year she'd serve 'til she was senile. In other Supremes drama, Antonin Scalia thinks that taxes are too damn high. The White House has upped its fitness game. Four years later, "we haven't started to recover" from the BP oil spill according to Gulf fishermen. And a senator was nearly hit by a train during a press conference promoting train safety. His easel presentation also survived.
In s'mores news, here's a gorilla who can toast his own marshmellows.
INTERNATIONAL INTRIGUE: Spies on Spies on Spies

The State Department has been instrumental in creating "mesh networks" abroad, which are safer for espionage than the open internet. Over 70 school girls are still missing after the massive Nigerian kidnapping; news reports had originally suggested most were returned safely. Malaysian Airlines MH370 Search teams have covered about two-thirds of the suspected crash area to no avail. A Malaysian Airlines flight was forced to make an emergency landing early this morning after blowing a tire on takeoff. And Edward Snowden regrets appearing with Putin on his Q & A. [Image via NYT]
In struggle news, here are some hilarious tweets about parenting.
BUY! SELL! BUY! We're All Still in High School
The latest documents in the Silicon Valley wage suppression trial show that techies cannot escape high school drama. There are always gonna be Queen B's and wannabes. General Mills reversed its controversial lawsuit-nullifying social media policy. Kraft is recalling 96,000 pounds of hot dogs. Jack Dorsey's Square, the mobile payment company, might soon be on the market. And KFC is going through a game change of its own by bringing back the artery-killing "Double Down."
In 364 days to Easter news, here are some cats loving their bunny friends.
SCOUTING REPORT: Wreckage of 90 MPH Fastballs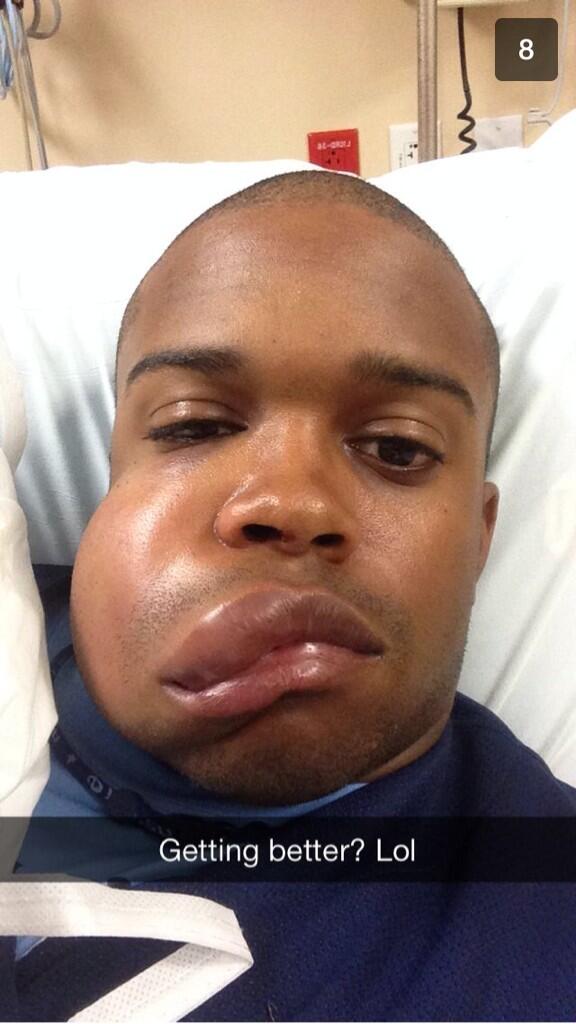 This is what it looks like when you get hit by a 90 mph fastball ... in the face. Rubin "Hurricane" Carter, the legendary boxer, is dead at 76. The Nationals' Bryce Harper was benched for lack of hustle this weekend; an awkward development considering the team's programs feature a picture of the boy-wonder titled "nothing but hustle." And the Red Sox's emotionally charged win last night capped off a great weekend of baseball.
In frolicking news, here's a llama loving life.
CULTURE CATCH-UP: FLOTUS Coming to The Small Screen

Michelle Obama is heading to "Nashville." We're excited for the Connie Britton/FLOTUS hair-off. After his script for "The Hateful Eight" was leaked, Quentin Tarentino vowed to never make the film. Turns out he's reconsidered. Here's what it looks like when Jay Z crashes Pharrell's set list at Coachella. And Chris Messina is America's hardest working actor -- you just don't know his name yet.
In best buddies news, here's a husky taking care of his meerkat friend.
LIVIN': Easter Egg Leftover Recipes Galore
Nike just fired most of its fuelband team. Our fuel-counting future is not looking good. Here's some awesome new uses for all those bobby pins you have lying around. Don't be afraid to make a fashion statement with these over the top styles. Here's a bunch of recipe ideas for all of the leftover boiled eggs you have from yesterday. And is your stomach bothering you? Don't worry, it could be the 12 bars of gold you swallowed.
In Westeros news, here's an interactive map of the "Game of Thrones" universe.
OTHER PEOPLE'S BUSINESS: Prince George Goes to the Zoo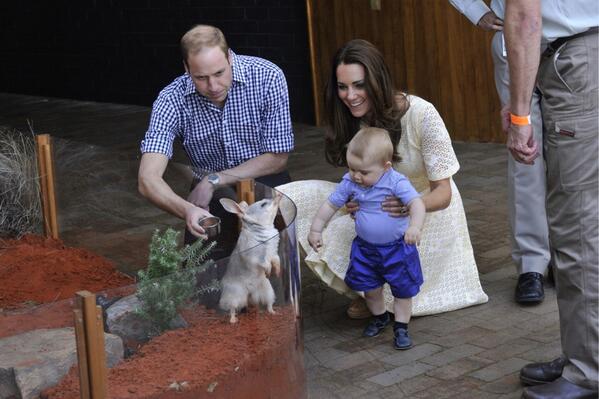 Prince George could not have been more adorable at his official trip to the Sydney zoo, but he has some competition from his great-grandma's royal birthday portrait. Tila Tequila is pregnant -- she'll have to layoff her last name. A model published a text allegedly from Terry Richardson that supports the sexual harassment allegations against him, and Vogue says it has no plans to work with the legendary photographer in the near future. Country star Kevin Sharp has died. He was 43. And Lindsay Lohan revealed she had a miscarriage on the series finale of her OWN reality show.
In baby Simba news, here are some cute lion cubs.
TWITTERATI
@moirabagley: Sooooo, my Twitter got hacked. Sadly, I did not "lose 9 lbs. in 2 weeks," but if I had, I'd totally tweet about it. From the hospital.
@JoshMalina: I look like this because I work out to Sarah McLachlan.
@ChelseaVPeretti: Fun prank instead of "I love you" say "I loved you" to people in your life
@SarahWatson42: Neighbor just called my dog gifted. Never been prouder. I finally get why you people with kids get so worked up about these sorts of things.
@HistoryInPics: Ronald Reagan Wearing Sweatpants On Air Force One pic.twitter.com/vZW2nU72cE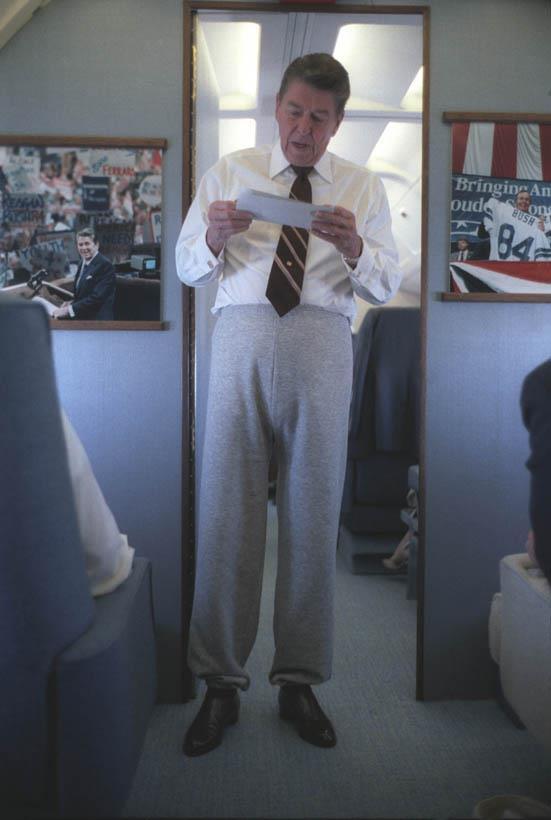 ONE MORE THING
Here's a day in the life of a weed deliveryman.
Got something to add? Send tips/quips/quotes/stories/photos/events/scoops to Lauren Weber (lauren.weber@huffingtonpost.com). Follow us on Twitter (@LaurenWeberHP). Does somebody keep forwarding you this newsletter? Get your own copy. It's free! Sign up here.