As they continue their tour of Australia tomorrow, the Duke and Duchess of Cambridge will see rain waterfall-ing off Uluru, a sacred rock formation in the central part of the continent.
The rock is always in the same place, obviously. But these otherworldly, silver-toned streams of rainwater are caused by such rare climatic circumstances that only one percent of visitors ever get to see them.
And of course Will and Kate are in that one percent.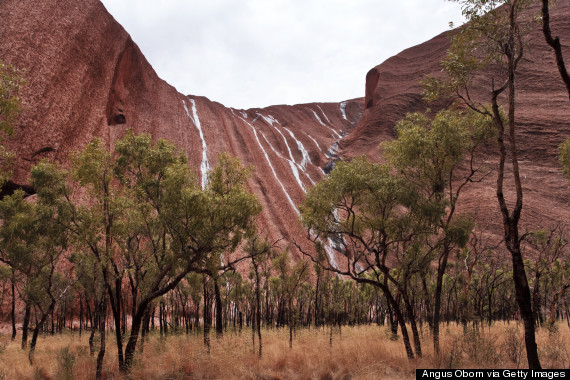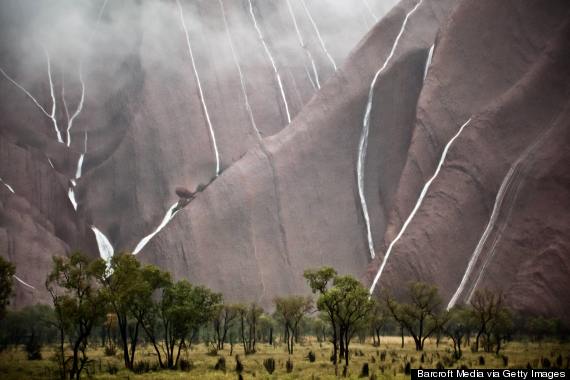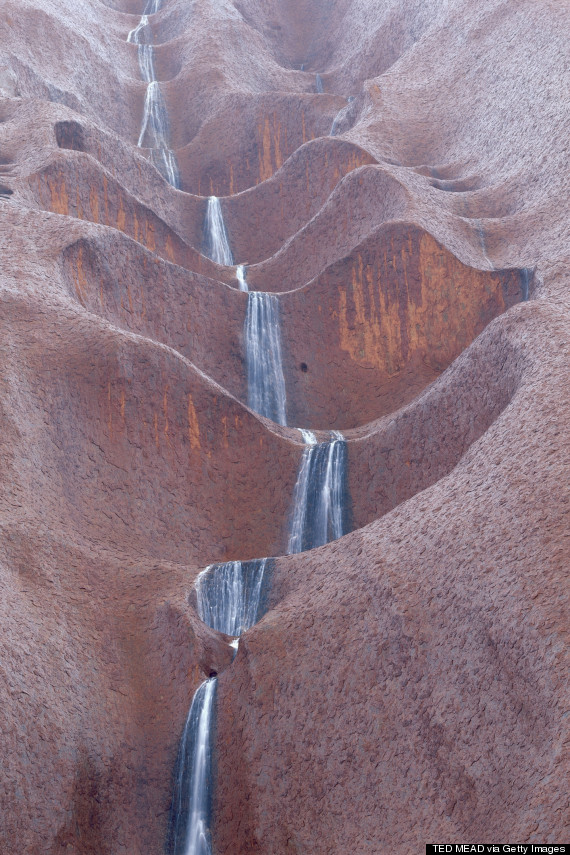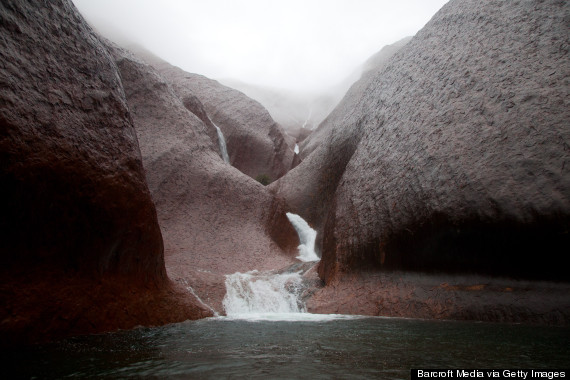 Uluru (also called Ayers Rock) is a sacred site for Australia's Aboriginal people, and there are cave paintings on the rock that date to ancient times. The national park is world-famous for epic sunsets, like the one Princess Diana and Prince Charles might have seen when they visited the site just over 30 years ago.
And as if having a marsupial named after their son at an Australian zoo wasn't already enough, Will and Kate will have their own tour of striking Uluru tomorrow.
You can hike through rock caves and go glamping near Uluru, but the royal duo will reportedly stick to "a short walk along the base" and a spot of tea.
"I hope they go away thinking they've never seen such an amazing area," park ranger Kerrie Bennison told Australia's ABC News.
We're sure these two will think Uluru is royally gorgeous.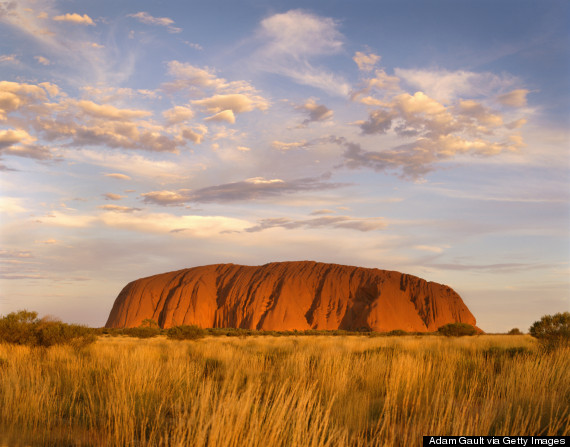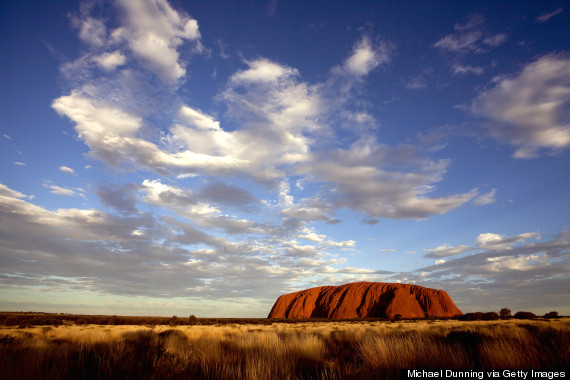 BEFORE YOU GO
PHOTO GALLERY
Kate Middleton And Prince William Tour Australia And New Zealand