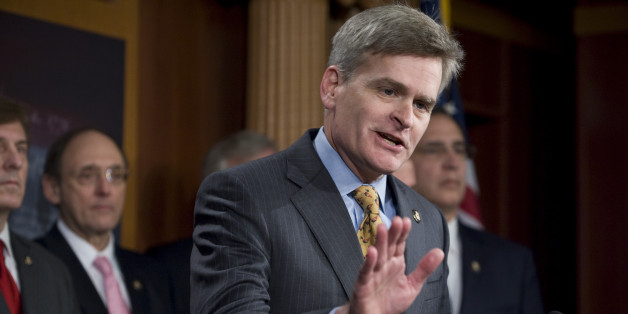 Louisiana's Senate race could determine which party controls the upper chamber. But Rep. Bill Cassidy (R-La.), who is running to unseat Sen. Mary Landrieu (D-La.), thinks that more is at stake.
Louisiana requires that any candidate on the November ballot must win 50 percent of the vote in order to avoid a Dec. 6 runoff, which political observers predict is all but certain.
Cassidy referenced the possibility of a runoff in a town hall meeting in Mandeville, La. on April 11, suggesting that Russia's President Vladimir Putin is among the world leaders who might closely watch the period between the November election and December runoff.
Now if [Landrieu] is reelected there will be 50 and 50 and under our constitution the Vice President Joe Biden will cast the deciding vote. If I'm elected there will be 51 Republicans and the people of Louisiana have cast the deciding vote. For 30 days the entire world will be looking at Louisiana and that sounds a little bit like rhetoric but think about it. You don't think Vladimir Putin is going to look to see if the Senate remains Democrat which is to say a rubber stamp for Barack Obama or if there is a Republican senate which would insist upon a strong military? The Chinese, the Iranians, the Israelis, they're all going to be watching Louisiana for those 30 days. I like to think of the historian. She will be writing about this race 100 years from now and she will write about it and she will say in 2014 the country made the decision either to keep going to the left because Louisiana reelected Mary Landrieu 30 days after everyone else was elected, or she will write in 2014 the country made the decision to veer back to the right because Louisiana elected Bill Cassidy.
Landrieu was one of nine U.S. officials sanctioned by Russia's government in March over the crisis in Crimea. The senator called being sanctioned by Putin "a badge of honor."
HuffPost's Pollster model, which combines all publicly available polling data, shows Landrieu and Cassidy virtually tied in a head-to-head matchup.
BEFORE YOU GO
PHOTO GALLERY
Senate Seats Up For Grabs In 2014