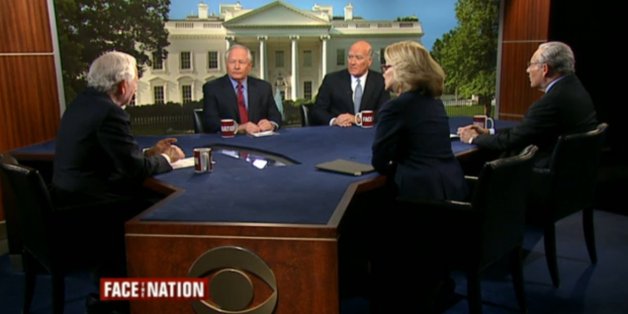 In the beginning of April, we learned that the majority of guests on evening cable news shows discussing the economy are male. But new research shows that there is another area of news coverage with an even worse gender problem.
Two new studies by Media Matters on climate change coverage in the media suggest that more than 85 percent of people quoted in such reports in 2013 were men. That disparity remains staggering among different news outlets: Less than 15 percent of those interviewed in print and on television about the U.N. climate change reports were women, and no more than 14 percent of quotes on Sunday shows and nightly news shows about climate change in 2013 came from women.
Check out this chart, via Media Matters: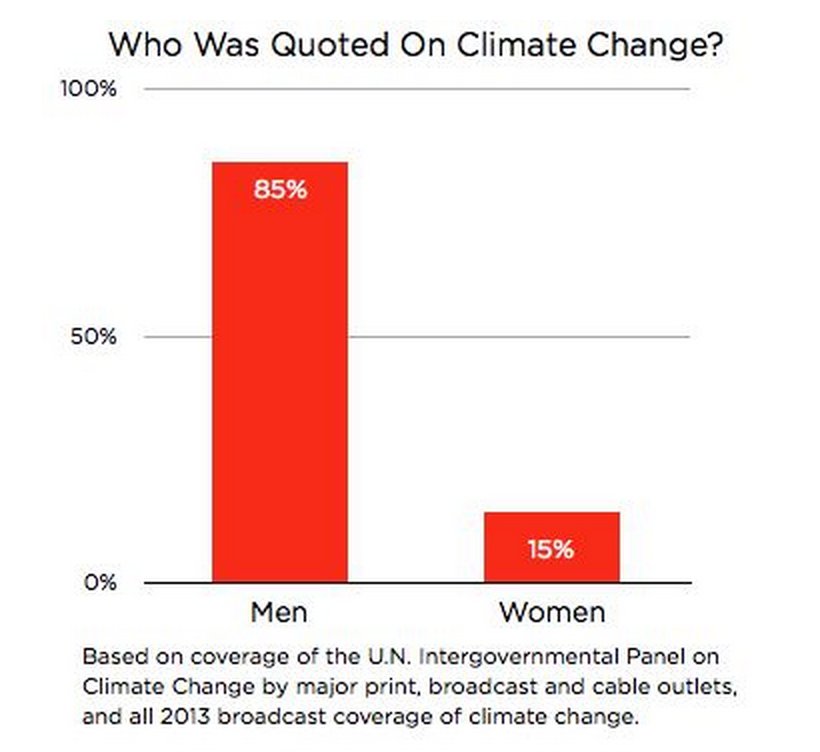 It's no secret that women are underrepresented in the media. A new study by the Women's Media Center in April found that the news is anchored by a man approximately 60 percent of the time. And it's not just television. Across all platforms, including newspapers, wire news and websites, men contribute content more than women by a 2-1 ratio.
And yet things don't seem to be improving. The low percentage of women in the newsroom has remained "largely unchanged" since 1999. In fact, men dominated the media landscape in 2013, with about 67 percent of the guests across all the Sunday shows being men, according to another Media Matters study in January.
And while women have historically been underrepresented in the climate-change related fields of science, technology, engineering and math, as Media Matters pointed out, the gender disparity in climate change coverage is not due to a lack of qualified females who can serve as sources. The executive secretary of the U.N. Framework Convention on Climate Change, Christiana Figueres, is a woman. Both previous leaders of the Environmental Protection Agency were women. Former Sierra Club President Allison Chin? Also a woman.