Welcome to Funny Sex, a restaurant in Taiwan where sex is in the air and penis pudding is always on the menu.
NSFW images ahoy
In the creepy NSFW video below, a variety of voices take you through the first sex-themed restaurant to open in Kaohsiung, a southern city in Taiwan. While some might dismiss the decor as cheap or offensive, Funny Sex manager Chen Yu-gi explained that the phallic pudding and breast-shaped objects took a long time to find: "It's not easy to choose, as they have to be decorative and not repulsive." No word on if the nipple dispensers in the bathrooms are repulsive or not, or if the penis shrine is "hung" correctly.
But aside from the decor, even solo diners checking out Funny Sex can find someone to eat with. The restaurant has a blow up doll patrons can hang with, or even invite to dinner.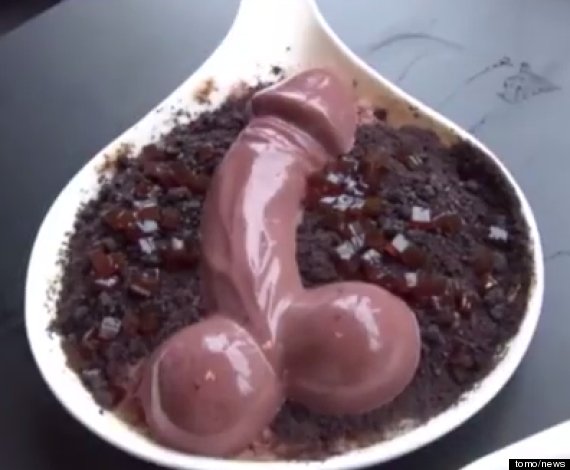 CNN recently added Funny Sex to a post about Kaohsiung, calling it a restaurant that offers "sex education." Perhaps that's a reference to the fact that the restaurant's menus inform patrons of the average sizes of penises and breasts in countries around the world.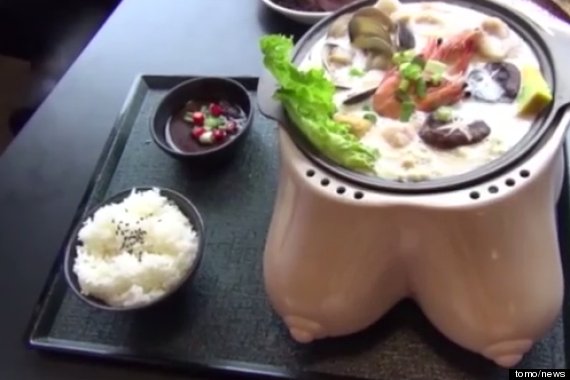 We have no idea if the food is good or not, we just hope it's free of STI's.
BEFORE YOU GO
PHOTO GALLERY
Guinness World Records 2014