Netflix is about to raise its prices. If you want to take the day off to squeeze in some binge-watching, we understand. This is THE MORNING EMAIL for Tuesday, April 22, 2014.
The Scuttlebutt
TOP STORIES
UKRAINIAN ULTIMATUMS ABOUND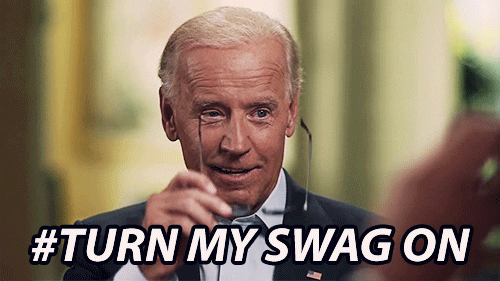 "Russia has 'days, not weeks' to abide by an international accord aimed at stemming the crisis in Ukraine, the top U.S. diplomat in Kiev warned Monday as Vice President Joe Biden launched a high-profile show of support for the pro-Western Ukrainian government. Russia in turn accused authorities in Kiev of flagrantly violating the pact and declared their actions would not stand." As for Vice President Joe Biden, he proclaimed the U.S. ready to help Ukraine as long as they got rid of the "cancer of endemic corruption." Should be easy, right? The uptick in pressure follows photo proof that Russian special ops forces are in Ukraine. [AP]
TO GRANT CLEMENCY OR NOT TO GRANT CLEMENCY
"The Obama administration is beginning an aggressive new effort to foster equity in criminal sentencing by considering clemency requests from as many as thousands of federal inmates serving time for drug offenses, officials said Monday.
The initiative, which amounts to an unprecedented campaign to free non­violent offenders, will begin immediately and continue over the next two years, officials said." Meet some of the inmates who could start their lives over if freed. [WaPo]
PREPPY DRUG RING BUSTED IN PHILADELPHIA
"Neil Scott, 25, of Haverford, and Timothy Brooks, 18, of Villanova, were accused Monday of being the leaders of a drug trafficking ring that sought to corner the trade across some of the western suburbs' most prominent public schools. Brooks even branded the effort, allegedly describing it as 'the main line take over project.' Authorities said the pair enlisted student dealers and customers at their alma mater, the Haverford School, and at Lower Merion, Harriton, Conestoga, and Radnor High Schools - all considered among the state's elite. The network also allegedly sold drugs at a few colleges." The Washington Post delves further into the dealers' extensive business operations. [Philly]
STATESIDE: Superstorms Galore

A Kentucky inmate starved himself to death. The Supreme Court, who may or may not know how to use email, are hearing arguments on the future of broadcast TV today. Recent reports say student loans come due if one's parent dies. And storm chasers had a field day with supercells this weekend. [Image via Gawker]
In hamster news, here's one LITERALLY stuffing his face.
INTERNATIONAL INTRIGUE: Syria May Have Used Chlorine Gas
According to CNN, several U.S. officials believe Syria may have used chlorine gas on its own people this month. Reports of some heroic crew members in the South Korean ferry tragedy are beginning to surface, along with new footage of the catastrophe. The search for the missing Malaysian place was halted for a tropical cyclone. Televangelist Pat Robertson thinks we're gonna get hit with an asteroid and all die next week. Obama's Asia re-pivot may or may not happen due to the Ukrainian crisis. And U.S. troops in Afghanistan may be whittled down to under 10,000.
In career news, here's some brutally honest job titles.
BUY! SELL! BUY! Botox All Around
Suspicously babyfaced Bill Ackman is trying to take over Botox. Novartis acquired a lot of drugs this weekend. For Nike, there's a fine line between cost efficiency and worker safety in Bangladesh. And accordng to the latest HuffPost poll, 77% of Americans have not even checked to see if they're affected by Heartbleed, the most dangerous internet security breach to date.
In baby name news, here's what the internet chose when asked to name this baby.
SCOUTING REPORT: Durant for MVP

Meb Keflezighi became the first American to win the Boston marathon since 1983. Manchester United gave the boot to its head coach after only ten months. Kevin Durant's fadeaway four-point play sums up the argument for him being the MVP quite nicely. And here's a hint: don't announce you've committed to play in college on Twitter unless you know the name of the college.
In sleepyhead news, here's a bunch of kids who lost the fight against sleep.
CULTURE CATCH-UP: Netflix Raising Prices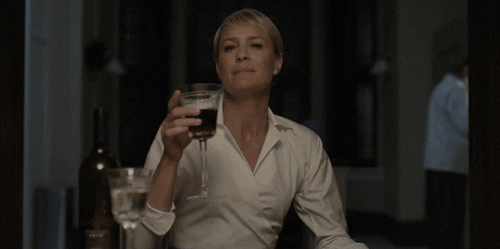 Bad news bears: Netflix is raising their prices -- time to evaluate just how much you want constant access to "30 for 30." George RR Martin made it very clear that he wrote the crazy scene from Sunday's "Game of Thrones" very differently. Courtney Cox crushed our "Friends" reunion hopes yet again. And Aaron Sorkin wants a mulligan for "The Newsroom."
In herding news, here's a corgi who thinks he's Lassie.
LIVIN': Your Office Is Killing You
Check out these ten awesome ways to stop feeling fat. Try to work one of the five most beautiful English words into a conversation today. These seven tips will help speed up your smartphone. And your office is hurting your health.
In throwback news, Game Boy turned 25 yesterday. Here's some great photos of its evolution.
OTHER PEOPLE'S BUSINESS: J-Law's New Hair Jennifer Lawrence is growing out her hair, and it looks FANTASTIC. Julia Roberts spoke out for the first time about her half-sister's death. Kristen Bell and Jenna Dewan posed nude for Allure one year after they each had a baby. And Richard Gere may be dating Padma Lakshmi.
In crazy cat news, here are some cats giving a whole new meaning to the term "catfishing".
TWITTERATI
@BarackObama:Congratulations to all the Boston Marathon runners. #BostonStrong
@wilw: Oh hey look it's nap o'clock.
@TheEllenShow: Scientists found a planet made entirely out of diamonds. I think I figured out where the Kardashians are from.
@MissyElliott: Young kids don't let none of these kids peer pressure u into doing wrong !U were born with your own mind! U still will be the flyest!
@washingtonpost: President Obama read "Where the Wild Things Are" to kids today. He got into it. http://wapo.st/1i7G0H4 pic.twitter.com/HMhj7AKg5C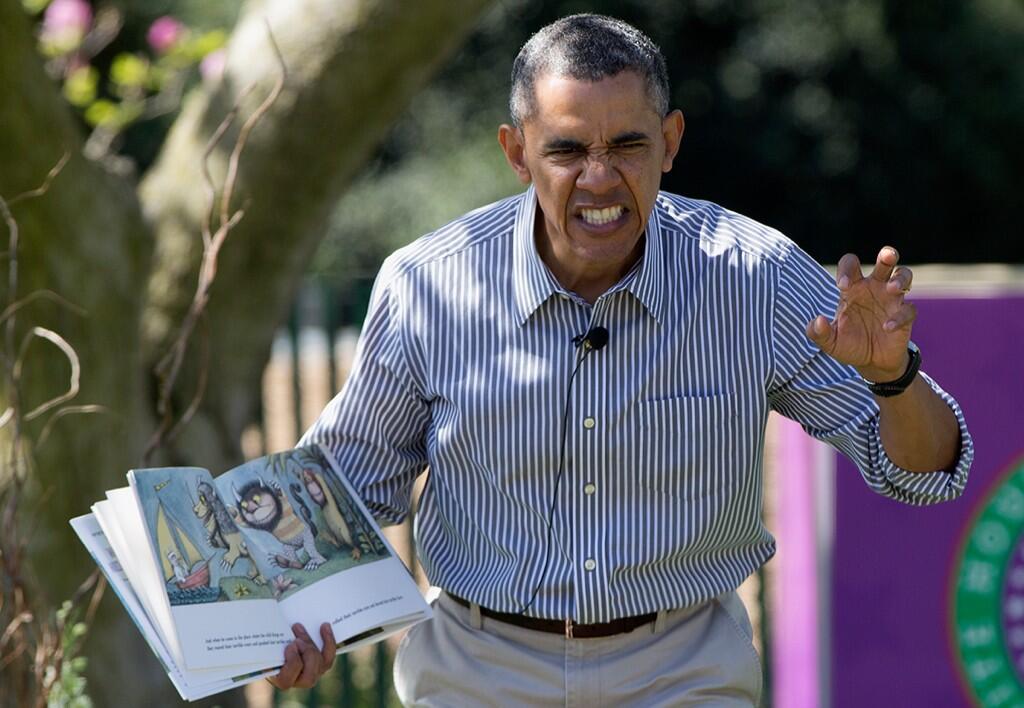 ONE MORE THING
Here's why the Blue Angels have the coolest air show around.
Got something to add? Send tips/quips/quotes/stories/photos/events/scoops to Lauren Weber (lauren.weber@huffingtonpost.com). Follow us on Twitter (@LaurenWeberHP). Does somebody keep forwarding you this newsletter? Get your own copy. It's free! Sign up here.