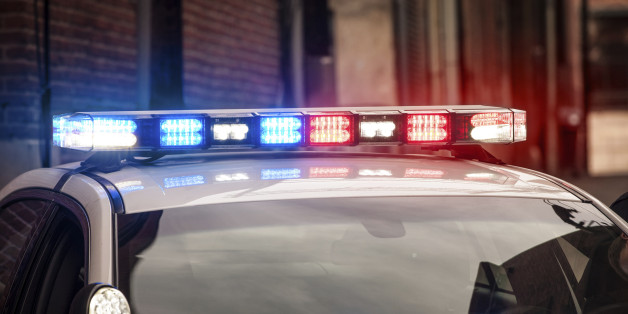 A Green Bay, Wis. police officer is under the microscope after a video emerged of him punching a suspect who is accused of cursing at him and resisting arrest.
A video was posted by Facebook user Troy Jordan over the weekend apparently showing Derek Wicklund charging at, punching and handcuffing 29-year-old Joshua Wenzel outside an establishment, as Press-Gazette Media reports. The video sparked debate over Officer Wicklund's reaction to Wenzel's alleged profanity.
Warning: Video contains profane language
"We haven't had, per se, a formal complaint filed, but based on the information we received (Monday) we have decided to start our own investigation," Capt. Bill Galvin of the Green Bay Police Department said during a press conference Tuesday morning. "We're going to be looking at everything that took place before, during, and after that incident."
The arrest, which occurred early Saturday morning on Green Bay's Washington Street, has led some to question Officer Wicklund's use of force, according to Fox 11 News.
"All officers are allowed to go one level of force higher than the force [of] the encounter," Galvin told Fox 11 News. "The reason for that is so they can remain in control of the situation."
Wicklund will remain on duty as the investigation continues.
Wenzel is charged with disorderly conduct and resisting arrest, according to the Milwaukee Journal Sentinel.
BEFORE YOU GO
PHOTO GALLERY
Police Brutality Incidents