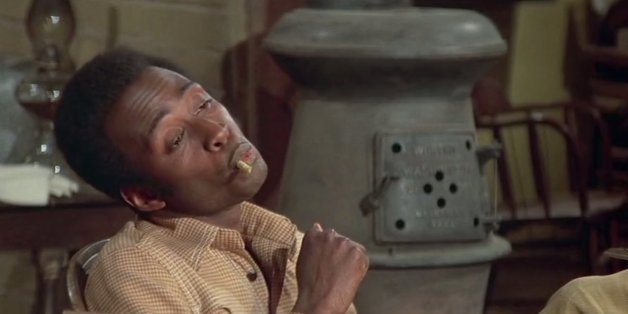 The good, the bad and the ugly of Westerns get equal time in this epic new mashup of Hollywood's oldest genre. Produced by Smash TV, the 62-minute mashup, titled "Gunslinger," treks through decades of Western movies, cutting together scenes from famed films such as "The Good, The Bad and The Ugly" and "Blazing Saddles" with music by Ennio Morricone and They Might Be Giants. From the Vimeo page:
Painstakingly assembled from more than 50 Western movies, ranging from Sergio Leone's early Spaghetti Westerns all the way up to 90s reimaginings such as Desperado and Wild Wild West, Gunslinger serves as a humble attempt to pay homage to one of the longest running and most influential genres of the silver screen. Whether your loyalty lies with the trusty sheriff, the dastardly villain, the ruthless mercenary, the opportunistic thief, or the unpredictable vigilante, it provides a thrilling look at heroism, betrayal, greed, loss, and justice in a time when law and order was as rare as the gold men killed for.
Watch "Gunslinger" below. For other Smash TV mashups, head here and here.
Gunslinger from Smash TV on Vimeo.
BEFORE YOU GO
PHOTO GALLERY
Celebrity News & Photos