Julian Assange went mano-a-mano with a man of god at the Ecuadorian Embassy in London on Easter Sunday.
The WikiLeaks founder met with boxing champion Solomon Egberime, then had a sparring match with Father David Smith (a.k.a. 'Fighting' Father Dave), his team tells The Huffington Post. Smith describes himself on Twitter as a professional boxer, 6th degree black belt and social activist (as well as an Anglican parish priest).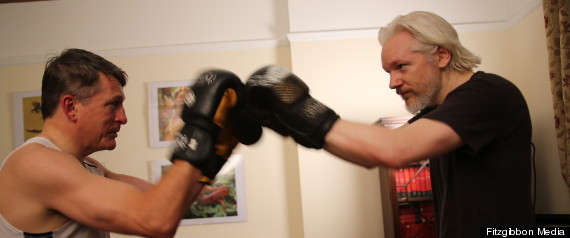 "Julian Assange is a warrior for justice and human rights. On Easter Sunday, I went to visit him in the Ecuadoran Embassy in London for some sparring and reflection. Julian can pack a punch! At times, I thought he was mistaking me for the NSA!" Smith said.
"I haven't many sparring partners here in the embassy where I have been granted asylum while the U.S. continues its grand jury investigation against WikiLeaks," Assange said. "So to have Father Dave and Solomon come over was a real pleasure. They're not only impressive athletes but heroic fighters for social justice and human rights around the world."
See more photos provided to The Huffington Post below: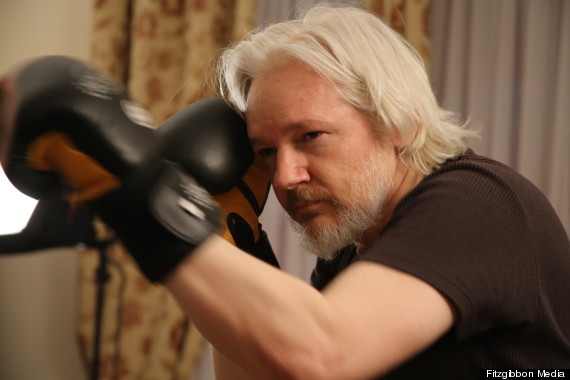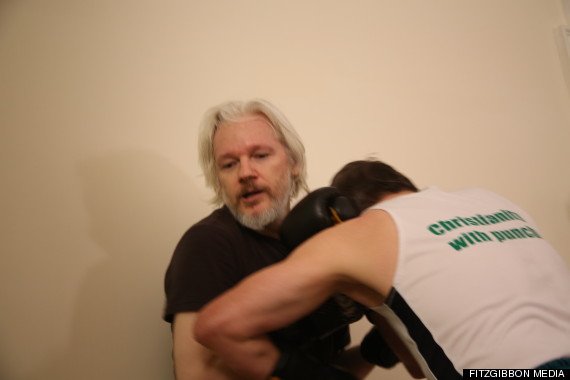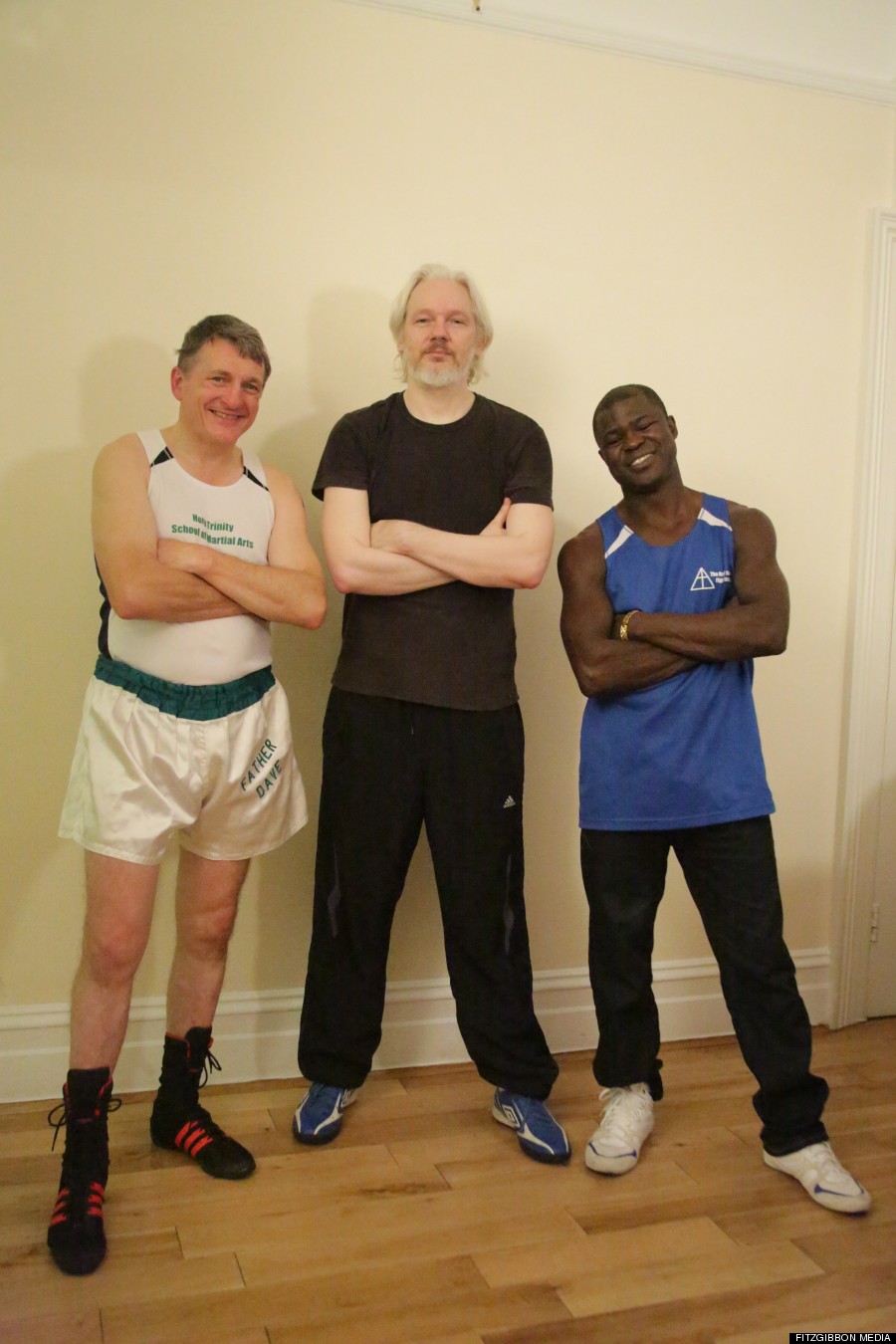 BEFORE YOU GO
PHOTO GALLERY
Guantanamo Bay Revelations From WikiLeaks