Perhaps without meaning to, Louis C.K. has become the patron saint of parenting humor. There was the time he called his then 4-year-old an asshole because she refused to put shoes on, the bit in which he described his plan to give both kids nothing for Christmas and, of course, his beautiful rant about why they don't have cellphones.
What do the girls think of his sense of humor though? In the GQ's May 2014 cover story the comedian tells interviewer Andrew Corsello that they often "surprise" him.
"When my older daughter was about 8, I showed her the routine where I get explosively angry because she sucks at hide-and-seek. She thought it was hilarious," he says.
They also weigh in on parts of his act that have nothing to do with parenting, even the more controversial bits. In his words:
"My girls and I make a lot of dark jokes together. In the upcoming season [of Louie], there's a line from a conversation I had with my older girl. She was saying how whenever she sees a three-legged dog, it lifts her spirits, because three-legged dogs are wonderfully unaware that they have a malady. They just walk around, and they don't give a shit. And I said, 'You know, honey, they are lucky. But do you know the only thing luckier than a three-legged dog? A four-legged dog.' And she really laughed. Whenever she laughs that hard at something dark? I know it's good."
The May issue of GQ is on newsstands nationwide April 29.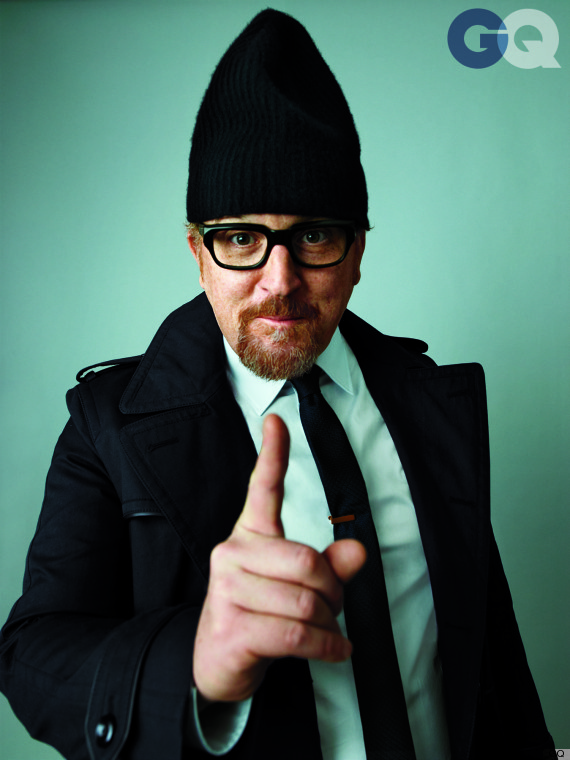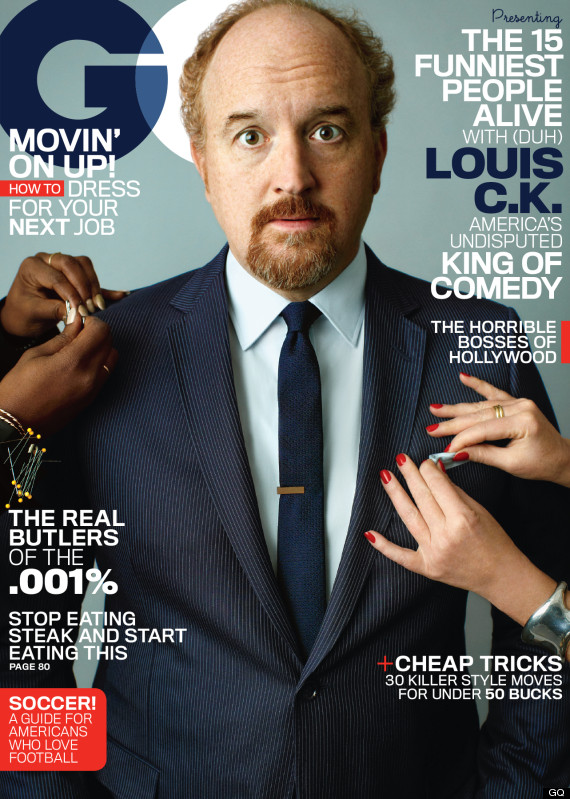 BEFORE YOU GO
PHOTO GALLERY
Louis C.K. Jokes