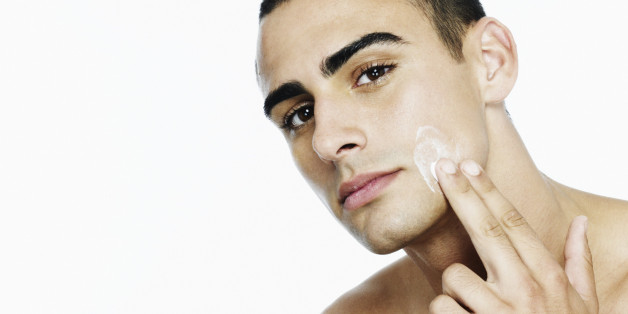 Note: Huffington Post Gay Voices is a media sponsor for Pace University and ProofPilot's study, "How We Date, Have Sex, and Form Relationships Today." This is the fourth report from this study and is from Tyrel Starks, assistant professor of Psychology at Pace University, and Julia Bassiri, a research assistant at Pace University. It focuses on which feature people find most attractive.
Thank you, readers of The Huffington Post for participating in our study with ProofPilot called "How We Date, Have Sex, and Form Relationships Today." Our main goal of researching this topic is to dispel some of the myths and stereotypes between the dating habits of the LGBTQ community and heterosexuals. The report below comes from data collected from the third week of our six-week study and is entitled: "Let's Face It: What Is The Most Attractive Feature?"
So Beyoncé has a little ditty that goes something like, "Baby, I can see your halo…it's written all over your face." Are you familiar with it? Good. Then you're all at once familiar with the idea of the Halo effect: that we tend to assume that people who are attractive (angelically so, if you will) are also nice, smart and interesting -- datable. Desirable. Physical appearance, specifically that dewy glow associated with youth and good health, is first and foremost the most sexually attractive quality across cultures. (Also from rap to hip hop, country to R&B, perhaps?)
Now, the beauty of Queen B's lyrics here is that they're chin up. That is to say, the focus is on the face and not on what are often stereotyped as the more sexual features, those that lie below the neck. Because it's true: we are all about the visage. And thus it offers itself up to great scrutiny and terms of affection. Men, we're primarily talking to you (and your facial hair) here. Your beards, well…
As you may know, each week we've been asking our study participants their thoughts on a diverse set of dating-related topics. We've asked about preferred pubic hair maintenance (#trimmingiswinning) and the great fear of being "catfished," and now, we've asked our constituents how they feel about facial hair: mustaches, beards, goatees, and scruff -- all scintillating varieties of growth. The consensus is in, and it's overwhelmingly in favor of a proper, clean shave. A whopping sixty to seventy percent of both men and women (who are attracted to men) reported being attracted to that smooth-cheeked look while more than half of our respondents found a full beard to be a full-on fail. But men, if you feel the need to flex a little facial hair swagger, the friendly (or feisty?) five o'clock shadow is an acceptable form. It ranks up there with the clean-shaven look, and way above the other options: the goatee and, worse, the mustache. Less than a quarter of our sample finds the goatee attractive, and less than a tenth approve of the 'stache.
But the reality, folks, is that the face -- according to our participants' most recent responses -- is hands down the most attractive part of the body. Yep. No matter your gender or the gender of the person you are trying to impress, your big lips are more likely to win over a romantic partner than any other big feature you may or may not be flaunting. That is, if your personality is in check. The surest way to sabotage your sexy self is to come off as cocky, arrogant, unkind, insensitive, or unintelligent. So why not try a different method of seduction next time you want to catch someone's eye? Being "nice" might not be such a bad idea after all.

If you're into what we've said here today, check back for another tidbit from our Dating Today study next week. We'll be talking about orgasm etiquette and its implications for those peak moments during sex. While the study is no longer enrolling new participants, we'd love for you to join in the conversation and comment below. Til next week!
Buss, D. (1990). International Preferences In Selecting Mates A Study of 37 Cultures. Journal Of Cross-Cultural Psychology , 21. Dixson, B. J., & Vasey, P. L. (2012). Beards augment perceptions of men's age, social status, and aggressiveness, but not attractiveness. Behavioral Ecology, 23(3), 481-490. Lucker, G., Beane, W. E., & Helmreich, R. L. (1981). THE STRENGTH OF THE HALO EFFECT IN PHYSICAL ATTRACTIVENESS RESEARCH. Journal Of Psychology, 107(1), 69. Olivola, C., & Todorov, A. (2010). Fooled by first impressions? Reexamining the diagnostic value of appearance-based inferences. Journal of Experimental Social Psychology, 46, 315-324. Yarber, W., Sayad, B., & Strong, B. (2010). Sexual Expression . Human Sexuality Diversity In Contemporary America (). New York: McGraw Hill.