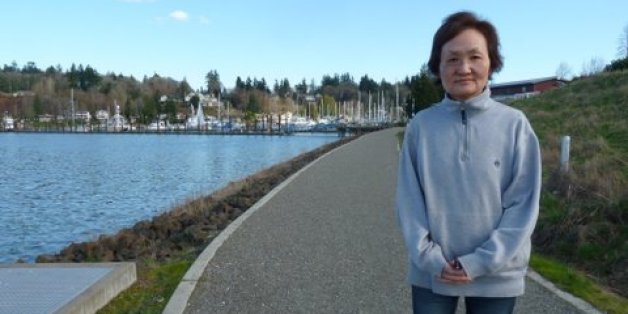 Reddit helped a man locate his missing mother in New York City on Tuesday.
Redditor @joshgoldberg89's mother, May Goldberg, went missing on Monday after walking out of her Upper West Side apartment in Manhattan. She suffers from severe dementia, he wrote on the site.
Silver Alert: May Goldberg, 59, last seen 19 West 69 St Manhattan #20Pct on 4/21. Call #800577TIPS w/ info. pic.twitter.com/7cJtdo3kRy

— NYPD NEWS (@NYPDnews) April 22, 2014
After contacting the NYPD, @joshgoldberg89 wrote a post on Reddit Tuesday, asking local Redditors to keep an eye out for his mom:
Her name is May Goldberg. She is 59 years old, Chinese, 5'6" 115 lbs. She has shoulder-length black hair and we believe she might be wearing a white, long-sleeve, zip-up fleece (NY1 article lists alternative clothing that she MIGHT be wearing). She speaks both Mandarin Chinese and English. She walks with a slight limp due to hip-replacement surgery she had several years ago. She has severe dementia.

We have contacted the NYPD as well as several missing persons/Alzheimer's associations to assist us with the search. We are currently putting up fliers in the surrounding areas and her information should be broadcast on several local news outlets soon.
And later that evening, Redditor @geryorama wrote that she was walking in Midtown Manhattan when she spotted May:
Hi guys. I am so glad May will be shortly reunited with her family. I was walking home from work around 9:30-10PM and I noticed May at East 47th and Lexington Avenue. As I saw Josh's post in the afternoon she looked very familiar. I quickly pulled out my phone and visited this page to ensure it is indeed her. When I realized it's her, I approached her, asked for her name, told her that her family is looking for her, and took her to Hyatt Hotel lobby to contact the police. The gentleman and lady at the Hyatt front desk were extremely helpful and they contacted the police. Two police officers arrived within 3 minutes. They identified May and I believe they called for an ambulance. In the meantime, I quickly sent a personal message to Josh via Reddit informing him that her mom has been found and that she is with the police.
We've reached out to the NYPD to confirm the details of @geryorama's story and will update when we hear back.
On Wednesday, @joshgoldberg89 expressed his gratitude to the Reddit community:

MY MOM HAS BEEN FOUND! She is safe, but she is being checked out at the hospital as a precaution. A million thanks to /u/geryorama for finding her on the street and alerting the authorities. The outpouring of support has been completely overwhelming. My family and I send a HUGE thank you to the entire Reddit community. You are amazing. Thank you.
The Observer spotted a (since deleted) Reddit comment that summed up the feel-good story perfectly: "Reddit took a break from posting cat jokes and misidentifying terrorists today to do something useful."
Indeed.