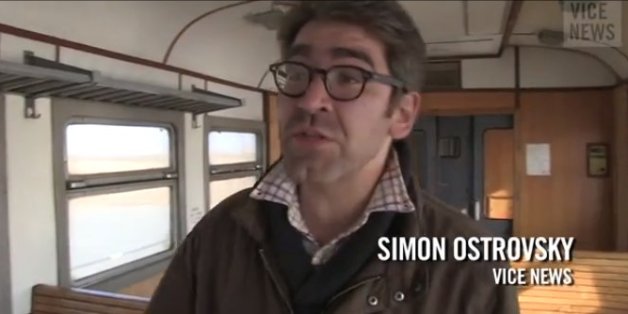 SLAVIANSK, Ukraine, April 23 (Reuters) - Pro-Russian separatists in eastern Ukraine on Wednesday confirmed they are detaining a U.S. journalist working with Vice News.
The self-declared separatist mayor of Slaviansk told reporters the journalist, Simon Ostrovsky, had been detained for reporting what he said was false information that was "destabilising for us" but that he was being treated well.
"There's nothing wrong with Ostrovsky. He is with us, he is feeling well and in a clean place," Vyacheslav Ponomaryov said. "He is not a hostage but our guest. We only gave him a place of residence."
Gunmen detained Ostrovsky on Monday night along with other reporters who have since been released.
Vice News has said on its website that it is in contact with the U.S. State Department and other government authorities to work toward securing the safety of its journalist. (Reporting by Aleksandar Vasovic in Slaviansk; Writing by Alissa de Carbonnel; Editing by Angus MacSwan)