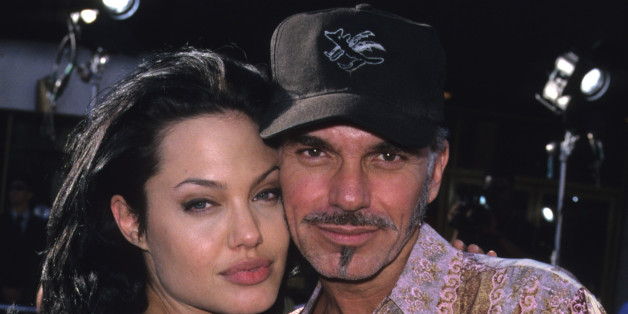 They may have split up more than 10 years ago, but Angelina Jolie still can still count ex-hubby Billy Bob Thornton among her biggest fans.
In a recent interview with YourTango.com, the "Fargo" star had nothing but sweet things to say about the actress when asked if the pair still keep in touch after all these years.
"Oh, of course. She's amazing, amazing," the 58-year-old actor told the site. "She's got so much energy and so much goodness in her, and we check in on each other all the time. She makes sure I'm doing okay. I make sure she's doing okay."
If only all celebrity exes could be so civil.
The pair split in July 2002, just two months after their second wedding anniversary. In an interview with ABC's "Nightline" back in May 2012, the Oscar-winning actor admitted that he "blew it" with Jolie -- who's currently engaged to Brad Pitt -- because he didn't think he was "good enough for her."
Keep in touch! Check out HuffPost Divorce on Facebook and Twitter. Sign up for our newsletter here.
BEFORE YOU GO
PHOTO GALLERY
Angelina Jolie