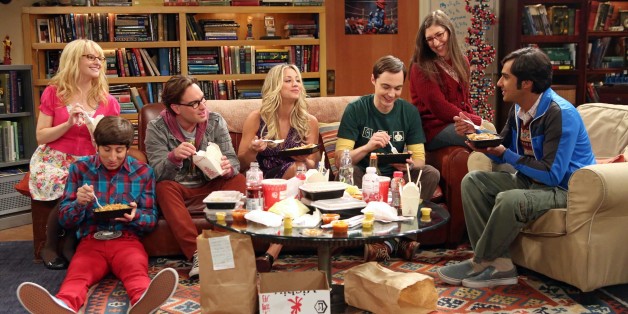 Nerd Alert: The end may be in sight for TV's most beloved geek squad.
With its recent three-season renewal fans of Sheldon and the gang were able to breathe a sigh of relief knowing they'd have three more years and at least a 10th season to look forward to. "The Big Bang Theory" continues to pull in masses of new fans and as the reigning ratings king of TV, it's hard to imagine CBS pulling the show after season 10 if they can hold on to their top-dog status.
But showrunner Steve Molaro says that's been the plan all along, and he doesn't see it changing anytime soon.
"I'm going to move forward along with [co-creator/EP] Chuck [Lorre] that 10 is the end unless we're told otherwise," Molaro told The Hollywood Reporter. "The mindset is it's going to be the 10 and then we'll see what happens after that."
The current season has been a roller coaster of ups and downs, marriage proposals, and big character break-throughs, and Molaro says the series will feature a lot of "big moves" in the final few episodes of the year.
And while he did let slip how Season 7 might end -- be prepared to be hanging from a cliff Big Bangers -- Molaro admits to being ok with having everything wrapped up after Season 10.
"I would be OK, as long as we do it right," Molaro said. "My concern is that we do it right and we end this show in a way that is as befitting of these characters that we respect and love. As long as we can have the opportunity to end it in a way that serves them all properly, that's my concern -- more than the number of seasons.

BEFORE YOU GO
PHOTO GALLERY
'The Big Bang Theory'