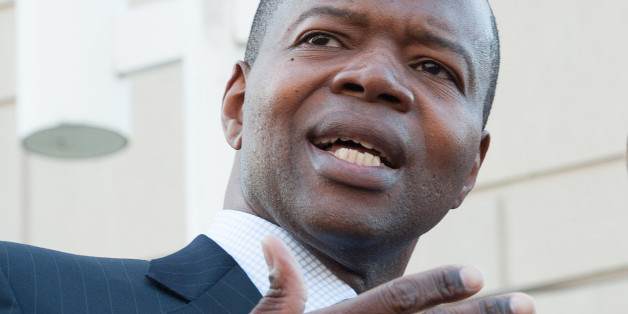 The Brooklyn district attorney's office plans to stop prosecuting people charged with possessing small amounts of marijuana, according to a policy proposal obtained by The New York Times.
The confidential memo --still in draft form -- was to the New York Police Department from the office of District Attorney Kenneth Thompson. The document proposes that low-level marijuana cases "will be immediately dismissed" if the defendant has a minimal criminal or no criminal record at all.
The memo goes on to state, "We are pouring money and effort into an endeavor that produces no public safety benefit for the community."
For multiple years, marijuana possession -- which is only a criminal charge in New York City if the marijuana is "in public view" -- has been the city's most common reason for arraignment in New York City. In 2013, Brooklyn alone dealt with more than 8,500 arraignments for criminal possession in the fifth degree, the majority of which were ultimately dismissed.
The proposal is in line with Kenneth Thompson's statements about marijuana at his inaugural address in February.
"I not only want to keep Brooklyn safe, I want to protect the future of our youth," he said at the address. "That means we must change the policy regarding those who are arrested for possessing small amounts of marijuana."
A 2011 report by the Drug Policy Alliance states that black and Latino men are disproportionately arrested for marijuana possession due to the NYPD's stop-and-frisk policy, which unfairly targets these demographics. During these searches, police frequently tell individuals to empty their pockets. When an individual pulls a small amount of marijuana out of their pocket, that person can then be charged with having marijuana in public view.
The number of stop-and-frisk street stops has declined sharply in recent months, and New York City Mayor Bill de Blasio has pledged to reform the tactic.