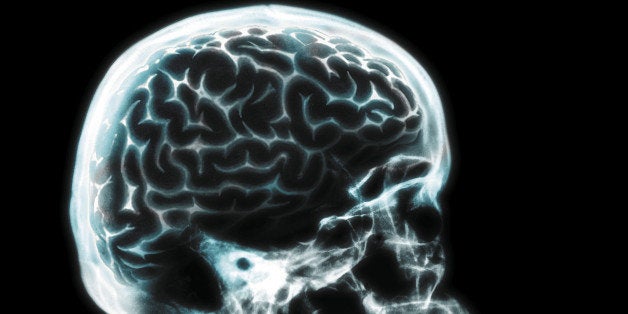 Researchers from the Johns Hopkins School of Medicine found that people who had some college education or a college degree were more likely to go back to work or school disability-free after a traumatic brain injury, than people with no high school diploma.
The protective element may have something to do with "cognitive reserve," which researchers described in the Neurology paper as the idea that "individuals have inherent differences in their vulnerability to the effects of aging or brain legions, and perhaps also in their capacity to adapt or compensate for such processes."
In other words, the brains of people with greater cognitive reserve may be more resilient and have greater ability to keep functioning in the face of damage. Researchers said that the theory goes that people with higher levels of education have greater cognitive reserve.
The study included 769 people age 23 and older who had experienced a traumatic brain injury, and who were followed for a year or more after their injury. Of these people, 24 percent did not finish high school, 51 percent had 12 to 15 years of education or had finished high school or some post-secondary education, and 25 percent had at least an undergraduate college degree or 16 or more years of education.
Researchers found an association between greater education levels and greater likelihood of returning to work or school a year later with no disability after the traumatic brain injury. Specifically, just 10 percent of those who did not have a high school diploma were able to go back to school or work disability-free a year after the injury, compared with 31 percent of people who had some college education. Those with college degrees were most likely to go back to school or work without disability -- 39 percent of them did so.
In addition, the odds of living disability-free after a traumatic brain injury were increased nine-fold for people who had 20 or more years of education, compared with those with fewer than 12 years of education, the researchers found.
While the study shows associations between education and cognitive reserve and recovery from a brain injury, the researchers noted that education is only a surrogate for cognitive reserve, and not a direct marker.
"While available published research supports the construct of education as a marker of reserve, it remains unclear whether higher education achievement is causatively linked to great cognitive reserve, results from it, or both," they wrote in the study. "Education attainment itself is not solely reflective of intellectual or cognitive abilities. Motivation to succeed and self-discipline, as well as socioeconomic status, are likely also associated with higher levels of education and may have important roles in determining the degree of post-TBI recovery."