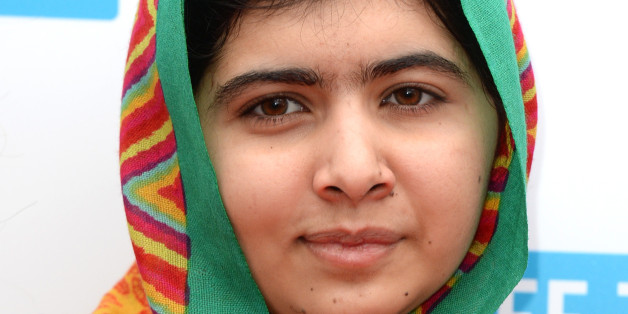 Malala Yousafzai and Gabrielle Giffords both know bravery and perseverance.
So it's only fitting that the former congresswoman was chosen to profile the Pakistani teen activist, named one of Time magazine's "100 Most Influential People in the World" Wednesday.
Giffords wrote for Time that she, like many people, draws inspiration and strength from Yousafzai, who was shot in the head by the Taliban in 2012.
"Malala is a testament that women everywhere will not be intimidated into silence."
Giffords, who was shot in the head in Tuscon, Ariz. in 2011, also wrote that Yousafzai's courage is rare, comparing her to military members or global leaders:
"I have seen courage in many places…but Malala's courage is uncommon," Giffords wrote.
Yousafzai advocates for young people worldwide through the Malala Fund, an organization that partners with local nonprofits to educate youth. She highlights the fact that is much at stake in providing education. UNESCO reports, for example, that a child born to a mother who can read is 50 percent more likely to live past age 5.
The young education advocate spoke at the UN this past July and reminded viewers that everyone's voice matters in the fight for education:
"One child, one teacher, one pen and one book can change the world," said Yousafzai, who told CNN that she wants to become prime minister of Pakistan one day.
The teen activist, who published her first book "I Am Malala" in October, was also nominated for the Nobel Peace Prize last year year.
The Time 100 issue goes on sale Friday, April 25.
BEFORE YOU GO
PHOTO GALLERY
Malala Takes The UN By Storm