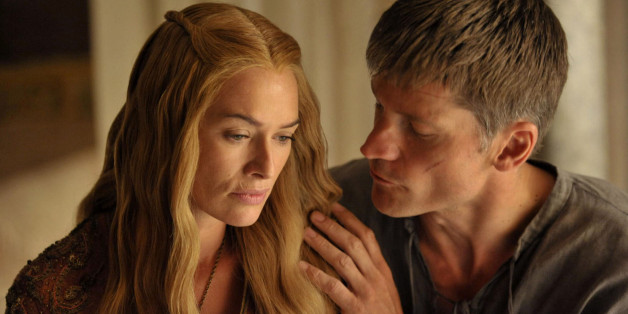 Since the controversial rape scene in the April 20 episode of "Game of Thrones," everyone has chimed in with their thoughts.
Fans were enraged by the scene (which didn't occur in the book), the episode director said he viewed it as consensual sex, George R.R. Martin responded on his blog and critics pointed out why it necessitates discussion. The conversations have hardly died down and to add their own take on the matter, one fan wrote a mock script of how the scene should have gone.
In the fan fiction script, Cersei stops the rape. "Hold on, let's take a moment and talk this through," she says. What follows is the most unrealistic civil conversation never to exist between two Lannisters, much less anyone in the Seven Kingdoms. It's pretty funny, since this would clearly never happen. But hey, we can all wish that the people of Westeros would show one another a little more respect -- then again, we wouldn't have "Game of Thrones," would we?
Read the full mock script:
"Game of Thrones" airs Sunday at 9 p.m. EDT on HBO.
BEFORE YOU GO
PHOTO GALLERY
"Game Of Thrones"