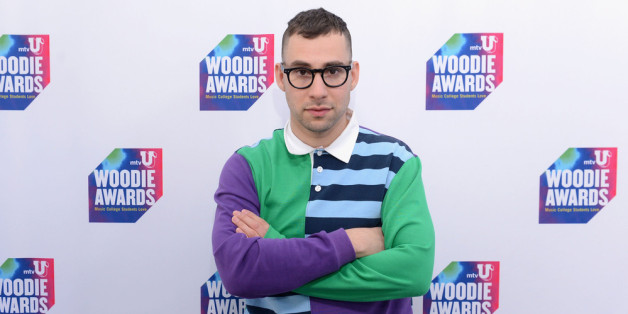 When we saw Jack Antonoff of fun. and Bleachers fame, tweet out his phone number on Thursday, we assumed that he had either made the worst decision of his life or that his account had been hacked. How very wrong we were.
Call me (888) 920-1991

— jackantonoff (@jackantonoff) April 24, 2014
We called the number expecting to hear "this number is no longer in service." Instead, we were greeted by Antonoff's voice.
"Hi, and welcome to the Bleachers' hotline," he says in a pre-recorded message.
You are then given four, most-excellent options:
Press 1: Leave a message for the band.
Press 2: Hear new Bleachers music, a clip of the beginning of the song titled "Shadow."
Press 3: Have the lyrics of "Shadow" read to you by a child that Antonoff knows.
Press 4: Listen to the story about the time when a clown punched Antonoff at the circus.
Option four is one that you'll especially want to enjoy: as it turns out, a young Antonoff was clocked by some clown who kept yelling "Get the f--k off me!" while surrounded by a lot of sick children. Also, make sure to check out our interview with Antonoff for more on what you can expect from Bleachers' superb debut.
BEFORE YOU GO
PHOTO GALLERY
Celebrity News & Photos