Richard Gere plays a homeless man looking to reconnect with his daughter in Oren Moverman's "Time Out of Mind," and the 64-year-old actor is apparently so convincing in the role that he fooled real-life New Yorkers. According to the New York Post, while Gere was filming the movie in Manhattan on Wednesday, a woman gave him a bag of food.
"I saw him. He looked like a natural homeless guy. He didn't seem like he was acting. He was an excellent homeless man," Mizan Rahman, a newsstand proprietor, told the Post. "He was putting his hand in the trash. He looked like a real homeless guy finding something ... like the homeless men I see in many different places."
Gere co-stars in the film with Kyra Sedgwick, Jena Malone and other stars. Photos of Gere playing the homeless man on the set of "Time Out of Mind" are below.
[via NYP]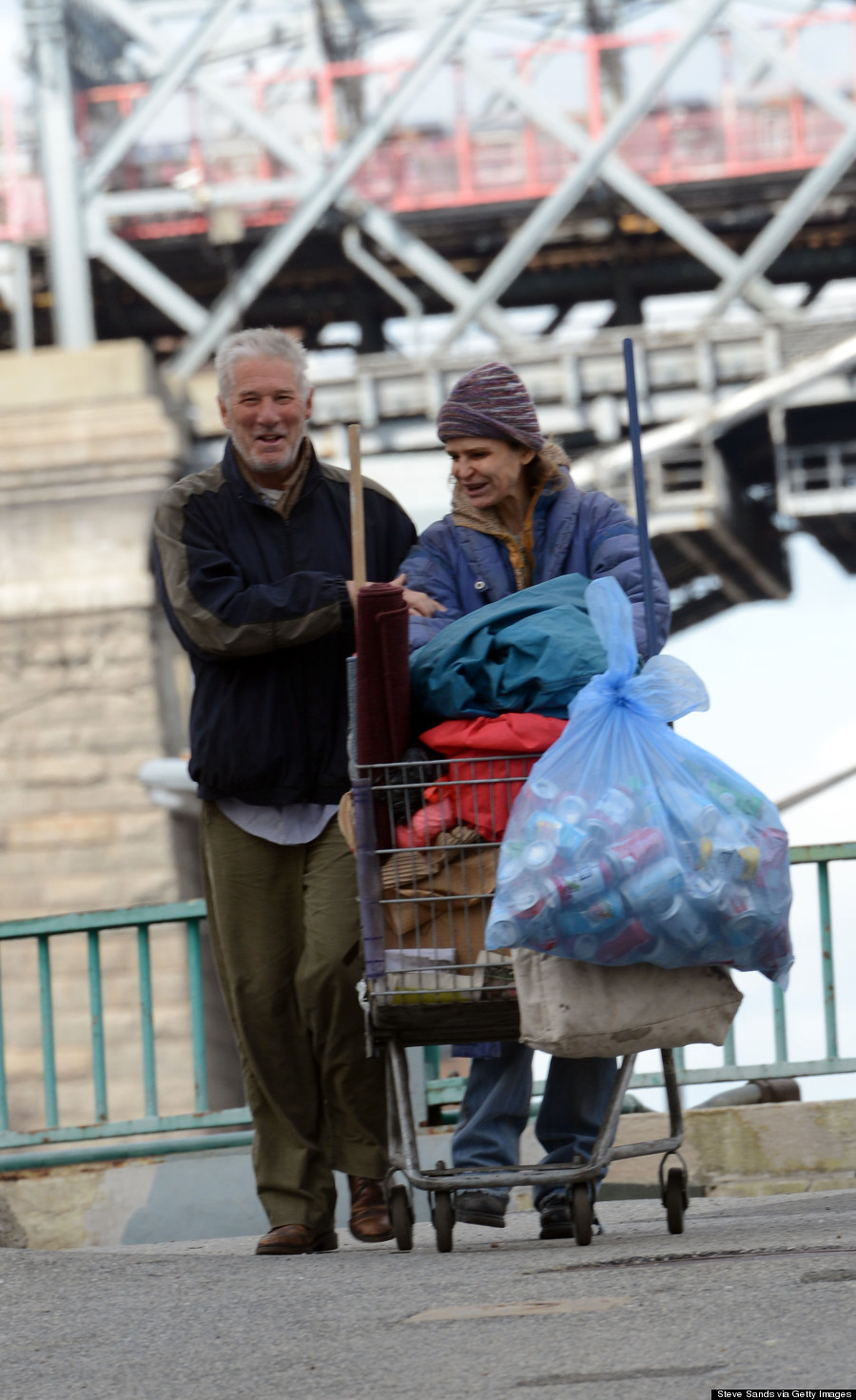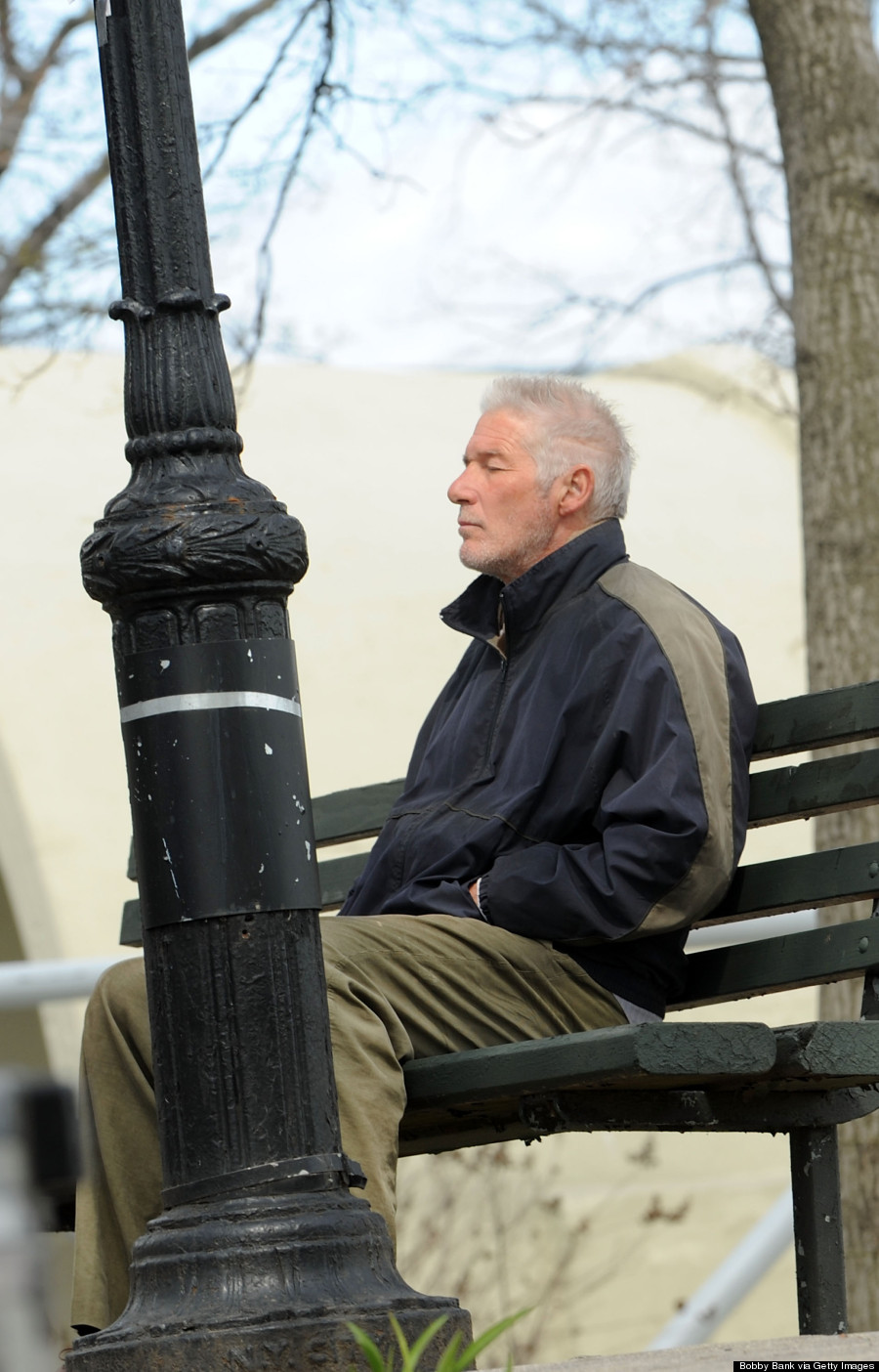 BEFORE YOU GO