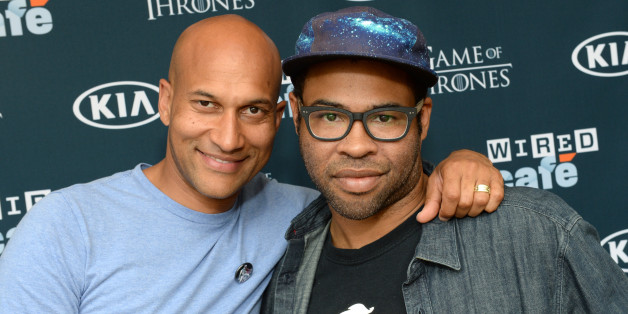 Time Magazine has released its list of the 100 "Most influential" people of the year and included three familiar funny faces: "Late Night" host Seth Meyers and Comedy Central stars Keegan-Michael Key and Jordan Peele.
The profile of Seth Meyers was written by his friend Amy Poehler, who called her former "Weekend Update" co-host "The best listener on television."
"His ability to connect his big-picture brain with his compassionate attention to detail makes him a great host and a loyal friend. He is a sharp performer and superior writer. But his biggest talent is the delight he takes in helping others look good," Amy writes.
Key and Peele were honored by Judd Apatow, the producer of their upcoming first big movie. Apatow admits that he doesn't laugh out loud much anymore (because may be dead inside) but that "Key & Peele" makes him LOL like nothing else right now.
"These guys are crazy funny. They are smart, satirical, ridiculous, pointless, political, subversive, immature and important all at the same time. They know what they are doing and are ready for their moment," he writes.
In other celebratory comedy news, GQ also released a list of its own: "The 15 Funniest Comedians In America."
Seth Meyers did not make GQ's rankings, but the other new kid on the late night block, John Oliver, is included for "bursting out" of his "Daily Show" role and heading to HBO.
Key & Peele came in at numbers 3 & 4 and are lauded for doing, "The greatest Obama impersonation of all time." Also included are GQ's May cover boy Louis C.K., the entire cast of "Silicon Valley," Comedy Central's Amy Schumer, "SNL" breakout Kate McKinnon and "Veep" star Julia Louis-Dreyfus.
BEFORE YOU GO
PHOTO GALLERY
Comedians We Love