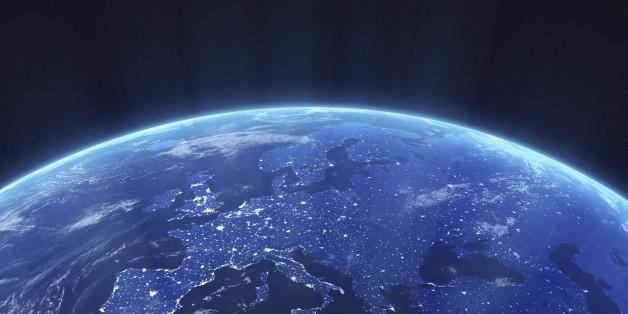 Would you carpe diem and travel into the great unknown? If your answer is "yes," donating to a worthy cause could make your dream a reality.
With their Ticket to Rise contest, the Urgency Network and Vice Media's Motherboard are providing an experience that gives Earth dwellers the chance to win a private trip to space -- and is doing a lot of good in the process.
When participants choose to give $10 or more to one of 33 partnered nonprofits, they are entered to win the opportunity to voyage 338,000 feet above Earth in the XCOR Lynx Spacecraft. The altitude reached by the winner will pass the line that officially separates a pilot from an astronaut -- and at the very least will earn you some serious bragging rights.
The Urgency Network connects nonprofits, musicians, celebrities, fans and brands in the name of doing good for the world. By offering the chance to win a unique experience -- like propelling into orbit -- the Urgency Network raises funds for charitable work around the globe.
Although rocketing people beyond the clouds in the name of charity is a new idea, unconventional methods of philanthropic fundraising is not. Take, for example, the people who craft for activism (craftivists), or the charity site that allows you to live out your luxury dream experience in the name of a good cause.
BEFORE YOU GO
PHOTO GALLERY
PICS: Space Is Incredible