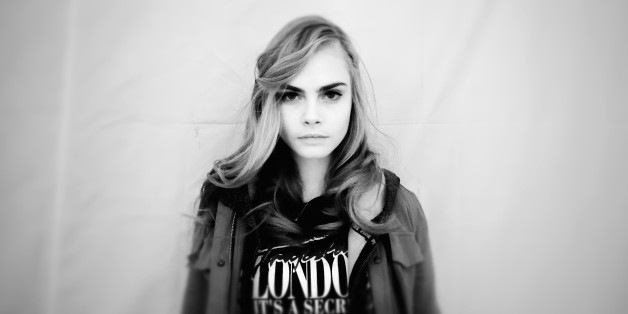 We're going to be seeing a lot more of Cara Delevingne on the big screen in the next few years. The British supermodel landed a small part in Joe Wright's "Pan," the upcoming film based on Peter Pan, and may have a role in "Tulip Fever," according to Deadline.com.
"Pan" begins filming next week and she'll appear alongside Hugh Jackman, Levi Miller, Rooney Mara and Amanda Seyfried in the new adaption of the old classic. Set in World War II, "Pan" follows orphaned Peter Pan (Miller) who gets kidnapped by pirates and brought to Neverland. He finds he's destined to save the land from Blackbeard (Jackman) and must fight to win.
Delevingne made her film debut in "Anna Karenina," also directed by Wright, when she played Princess Sorokina. In "Tulip Fever," which Justin Chadwick will direct, she'll travel back in time again to play Henrietta in the 17th-century romance. Christoph Waltz, Dane DeHaan and Alicia Vikander have already signed on.
Known recently for her party-hardy Instagram and her internet-breaking relationship with Michelle Rodriquez, Delevingne will could very well wind up running Hollywood by the end of the year.
[via Deadline.com]
BEFORE YOU GO
PHOTO GALLERY
Stars Who Don't Age