Certified Dog Trainer Andrea Arden had some expert tips to share on how to prevent your dog from jumping up on guests out of excitement when they first arrive.

Andrea explained that there are two factors at play causing this behavior: management and teaching correct behavior patterns.
In order to manage your dog's behavior correctly, try bringing your dog to the front door with a leash whenever a guest arrives. You can gently step on the leash to prevent the dog from physically being able to jump up on guests this way until the dog eventually learns to self-correct his or her behavior.
Andrea also recommends playing the "automatic sit game." In this game, you ask your dog to sit, and when he or she sits automatically, you say "yes" and give them a treat. Continue this game with other guests, and have them practice the same command. Eventually, your dog will learn that automatically sitting—rather than jumping up on people—will lead to a yummy treat, and the behavior will be naturally corrected.
For more of Andrea's puppy training tips, view the slideshow below:
PHOTO GALLERY
Andrea Arden Puppy Training Tips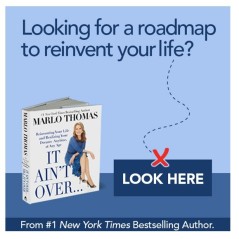 Add Marlo On Facebook:
Follow Marlo on Twitter:
Sign up to receive my email newsletter each week - It will keep you up-to-date on upcoming articles, Mondays with Marlo guests, videos, and more!