When it comes to tips and tricks for teaching your dog not to chase after cars or other neighborhood distractions, Certified Dog Trainer Andrea Arden had some expert advice to share.
The first and most important issue associated with this type of behavior is the risk of a dog running into traffic, potentially causing a car accident.
"If your dog is running after cars, your dog is not being supervised properly," Andrea explained. To properly supervise your dog, Andrea recommends using a security system like keeping him or her on a leash or in a fenced-in yard.
Next, Andrea touched on proper management, introducing the "come when called" concept. If you teach your dog simple tricks like touching his or her nose to your palm whenever you present it, your dog will eventually learn that this means to come when called.
"Instead of teaching your dog to come when called in an old-fashioned way, teach him or her in a fun, modern way by making it into a game," Andrea suggested.

Finally, when it comes to calling a dog's name when they run away to try and get them to return, Andrea explained that this may actually encourage the opposite reaction.
"A lot of dogs think that when you say their name, they're in trouble, so the dog might keep running away in fear," she explained. Instead of calling their name, Andrea suggests trying to get their attention in another interesting way.
"Instead of chasing your dog, get down on the ground and pretend to do something like digging. The dog will come over to see what you're up to. They are investigative creatures!" she laughed.
For more of Andrea's puppy training tips, view the slideshow below:
PHOTO GALLERY
Andrea Arden Puppy Training Tips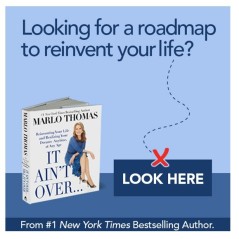 Add Marlo On Facebook:
Follow Marlo on Twitter:
Sign up to receive my email newsletter each week - It will keep you up-to-date on upcoming articles, Mondays with Marlo guests, videos, and more!