One of the sad realities of adopting a new pet can be discovering deep-seated behavioral or trust issues. Certified Dog Trainer Andrea Arden had some great tips for establishing trust with a new household pet.
"Unfortunately, trust is the basis of a lot of behavioral issues animals have," Andrea told us.
One of the most important steps to take when establishing trust with a new animal is to make sure you don't pressure the animal when you bring them home.
"Let them go at their own pace to bond with you," Andrea recommended.
Andrea also discussed the importance of allowing the animal to "self-pacify." To teach this behavior, Andrea suggests tapping into your pet's most basic, natural instinct to hunt by giving your animal a food stuff-able or enrichment toy to play with in your absence. By providing your dog with a toy stuffed with food that he or she must work to release, you are essentially giving your dog a simple task that will lead to gratification.
"It's a fun game with a prize at the end," Andrea explained. "If your pet is occupied with a task instead of in a nervous state of mind, it will make them less anxious, increasing trust," she explained.
For more of Andrea's puppy training tips, view the slideshow below:
PHOTO GALLERY
Andrea Arden Puppy Training Tips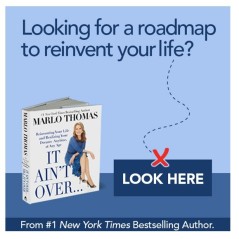 Add Marlo On Facebook:
Follow Marlo on Twitter:
Sign up to receive my email newsletter each week - It will keep you up-to-date on upcoming articles, Mondays with Marlo guests, videos, and more!