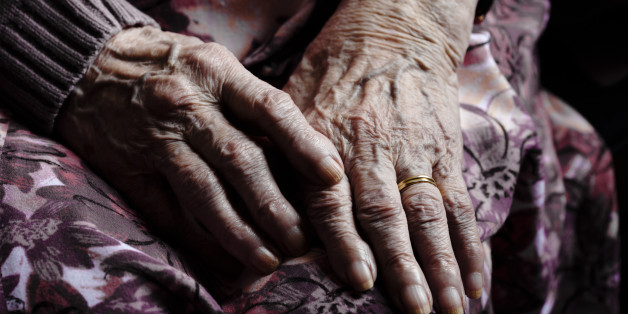 Police in Hemet, Calif., have arrested two teens on suspicion of torturing and almost killing an 87-year-old woman as she slept in her bed at a retirement home.
The boys, ages 14 and 15, were placed in custody after they allegedly broke into a gated retirement community on April 18, committed several acts of vandalism, tried to burglarize the woman's room and attacked her when she woke up. The pair is said to have severely beaten her and poured bleach on her arm. According to area news outlet KTLA, the woman was still in critical condition on April 24.
Police captured the 15-year-old the same day as the attack. He unsuccessfully attempted to flee from officers on foot, per the Los Angeles Times. On April 24, police tracked down the 14-year-old after releasing his photo to the public. It's unclear what he was charged with, but police had issued a "no bail" felony warrant for his arrest.
The wanted flier featuring the boy's picture also said the department "normally does not release the names and photographs of juvenile suspects, but due to the serious nature of the case, an exception was made in an effort to protect the public and aid in the capture of the suspect."
As of Thursday, the 15-year-old had been booked into Southwest Juvenile Hall. The 14-year-old was expected to be transferred to the same facility, per KTLA.
A spokesperson for the Hemet Police Department was not immediately available to comment.