Certified Dog Trainer Andrea Arden explained some of the ways in which animals help improve our emotional health and well-being.
In the past, scientific studies have shown that having an animal in your life can bring numerous positive effects. Specifically, animals have been shown to help with heart-related health issues, lowering blood pressure and helping with other related ailments.
Andrea also talked about the value of service animals, citing the comfort a furry companion can provide through love and attention.

"The simple joy and companionship of an animal can drastically improve the quality of a person's life," Andrea told us.
For more of Andrea's puppy training tips, view the slideshow below:
PHOTO GALLERY
Andrea Arden Puppy Training Tips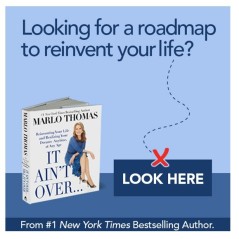 Add Marlo On Facebook:
Follow Marlo on Twitter:
Sign up to receive my email newsletter each week - It will keep you up-to-date on upcoming articles, Mondays with Marlo guests, videos, and more!