Your selfies have nothing on astronaut Steve Swanson, as his are literally outta this world (sorry, had to). This is THE MORNING EMAIL for Friday, April 25, 2014.
The Scuttlebutt
TOP STORIES
MILITARY SUICIDE RATES DROPPED 15%

"Suicides across the military dropped by more than 15 percent last year, but new detailed data reveals an increase in the number of Army National Guard and Reserve soldiers who took their own lives." Special forces' suicide rates are still at record highs. Last month, the first Iraq War vet senator introduced a sweeping bill that would combat military suicide, calling the bill's price "the cost of war." And here's what the number of military suicides looks like in flags on the National Mall. [Story via AP, Image via NYT]
U.S. CAN'T SEAL THE DEAL FOR JAPAN TRADE AGREEMENT
"The U.S. and Japan failed to clinch a last-minute deal on free trade, damping hopes for an early conclusion of a broader trade deal across the Pacific. Japan's economy minister Akira Amari told reporters Friday morning that the two countries have been unable to reach accord on any of the major contentious issues, including market access for automobiles and agricultural products." Here's a refresher on the deal, and why Wall Street isn't happy that it failed to go through. [WSJ]
UKRAINE PM: 'RUSSIA WANTS TO START WWIII'
"Ukrainian Prime Minister Arseny Yatseniuk accused Russia on Friday of wanting to start World War Three by occupying Ukraine 'militarily and politically.' 'The world has not yet forgotten World War Two, but Russia already wants to start World War Three,' Yatseniuk told the interim cabinet in remarks broadcast live. 'Attempts at military conflict in Ukraine will lead to a military conflict in Europe.'" Ukraine has promised to blockade pro-Russian militants. Meanwhile, Russia's credit rating was cut to just one level above junk, sending its stocks and the ruble even lower. [Reuters]
STATESIDE: Poisonous Apples?
State lawmakers are leading the charge against "revenge porn." Here's why the latest e-cigarette regulations are a win for Big Tobacco. An apple a day … may not be good for you since a pesticide already banned in Europe is coating most U.S. apples. Nevada rancher Cliven Bundy has stood by his pro-slavery comments. And this is everything you need to know about the end of net neutrality.
In high-speed-chase news, here are two baby otters going after a chicken.
INTERNATIONAL INTRIGUE: Astronaut Selfies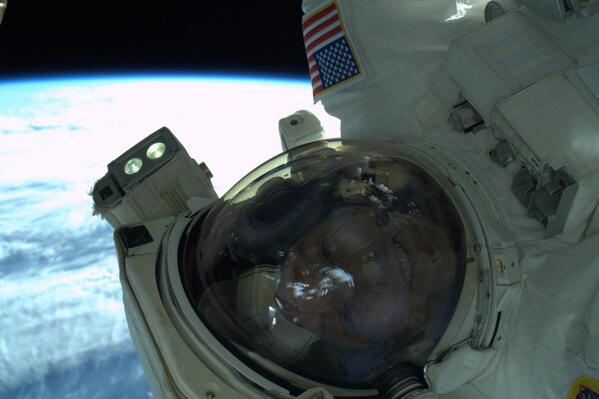 Israel called off peace talks with Palestine yesterday. The sister ship of the sunken South Korean ferry has multiple safety concerns. After searching 95 percent of the suspected crash area and coming up empty-handed, authorities are saying the search for missing flight MH370 could drag on for years. A drunken passenger aboard a Virgin Australia flight forced the plane to make an emergency landing after causing a hijacking scare. This giant SOS sign saved these castaways. And nothing beats the latest astronaut selfie. [Image via USA Today]
In tipsy news, here are some drunken elephants.
BUY! SELL! BUY! GM Profits Drop 86%
All three books atop Amazon's best-seller list say the same thing: "the game is rigged against the middle class." Microsoft is officially closing its Nokia deal today. After recalls, GM's profits dropped 86 percent. Tired at work? You're not alone. The makeover of Ronald McDonald doesn't look like anything from the last two decades. And Amazon's starting its own delivery service -- watch out USPS.
In rescue cat news, meet Stuart Little, a kitten no one thought would live.
SCOUTING REPORT: Baseball's Borders

This map breaking down baseball fan lines is beyond epic. Is this a ghost at this soccer match? College athletes are looking to avoid the "pain of injury costs." Northwestern football players will vote this morning on whether to unionize. And Michael Phelps, who calls himself a "swimming grandfather," won his first heat outta retirement. Not bad, old man. Not bad. [Image via NYT]
In splitting up news, here are Louis C.K.'s gems about divorce.
CULTURE CATCH-UP: Netflix Coming to Your TV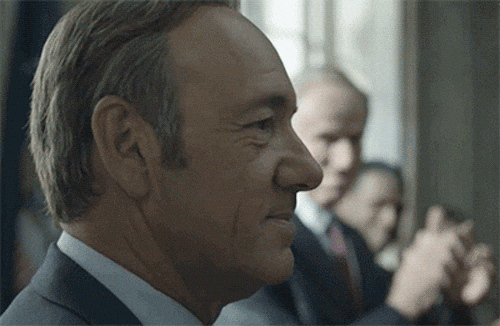 Scarlett Johansson and Lupita Nyong'o are in talks to join Disney's live-action version of "The Jungle Book." The costume designer of "Mad Men" talks her favorite looks so far this season. Seth Meyers is taking his comedic talent to his hosting gig for the Emmys. And Netflix is coming to a TV near you: Three cable companies will now allow you to watch Netflix like any other channel.
In big baby news, here's one who weighed 14.5 pounds when born. Wow.
LIVIN': Facebook: Keep the Green Monster at Bay
Forget the Post-it note: This is now the worst way to be broken up with. Here's how to keep the green monster of jealousy from ruining your life. Don't forget your sunscreen: These are the best swimsuits for your figure. Keep on drinking that morning cup of Joe, as it can reduce your risk for Type 2 diabetes. And don't miss the drinks bartenders order when they're off duty.
In hungry news, here's a pug that just really wants a blueberry.
OTHER PEOPLE'S BUSINESS: Prince George's Adorableness

Prince George waved goodbye to Australia in an adorable red cardigan. That baby could not be cuter. Don't freak out yet, but there's a ring on J-Law's engagement finger. Anna Kendrick will always be our favorite, and these selfies further cement her spot. And indie darling Lake Bell is expecting! [Image via Daily Mail]
In shoe struggle news, here's a toddler having a hard time with his new sandals.
TWITTERATI
@JessicaBiel: I guess "I don't give a duck" is technically correct, iPhone, though not quite what I had in mind.
@AnnaKendrick47: I like to think of myself less like "an adult" and more like a "former fetus."
@oliviawilde: Having an infant son alerts me to the fact that every man, at one point, has peed on his own face. #awesome
@ZacEfron: ;-) RT @mindykaling: @Sethrogen is neighbors ever coming out I feel like I've been waiting an eternity staring at ZE's abs
@HistoryInPics: Comparison of the Titanic and a modern cruise ship pic.twitter.com/mAgK64VkRR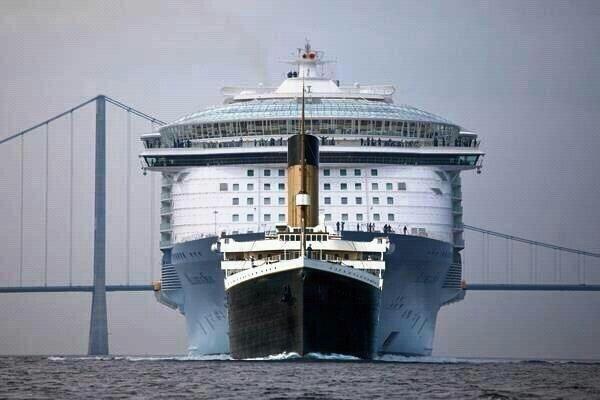 ONE MORE THING
We have the new cronut: a wonut. It's a waffle donut, and we could not be more excited about it.
Got something to add? Send tips/quips/quotes/stories/photos/events/scoops to Lauren Weber (lauren.weber@huffingtonpost.com). Follow us on Twitter (@LaurenWeberHP). Does somebody keep forwarding you this newsletter? Get your own copy. It's free! Sign up here.