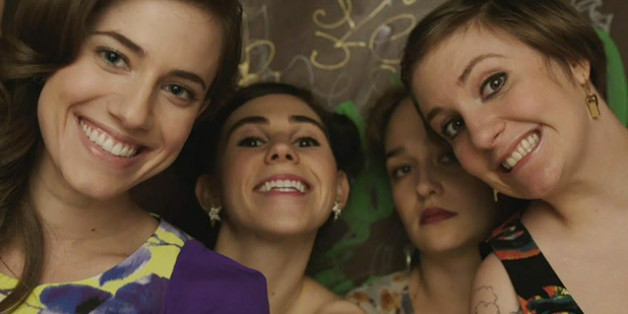 "Girls" will introduce two characters in Season 4, played by Desiree Akhavan and Peter Mark Kendall, and according to Deadline.com, they'll both be Hannah Horvath's peers at the Iowa Writers' Workshop.
Akhavan comes from the same vein as "Girl" creator Lena Dunham, having directed and starred in "Appropriate Behavior," which debuted at Sundance. Variety referred to the film as a "lesbian Persian-American 'Girls' knockoff." She also stars in the web series "The Slope."
Kendall, on the other hand, is a brand new face we're about to see a lot more of. He has a guest-starring spot on HBO's "The Leftovers" and is featured in "Time Out Of Mind," alongside Richard Gere and Kyra Sedgwick.
Dunham posted a photo of Akhavan on Instagram, revealing her character Chandra. "Desi vamping it up on Staten Island. Meet #Chandra, @girlshbo season 4," she wrote.
"Girls" Season 4 is set to follow Hannah as she heads to Iowa City for the prestigious writing program, even though the school denied HBO the rights to shoot on the University of Iowa campus. Crack spirit guides and open-mic nights in the Midwest, here we come!
[via Deadline]
BEFORE YOU GO