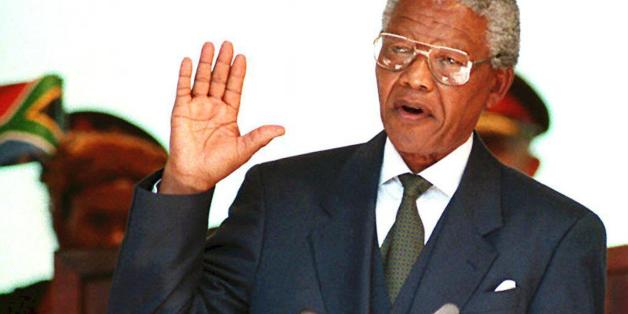 The anniversary of the fall of apartheid on Sunday takes on a special poignance this year.
Exactly two decades ago, centuries of white-only rule were effectively dismantled as South Africans of all races were able to vote for the first time.
It will be the first year that South Africa marks the anniversary in the absence of the beloved winner of that election and South Africa's first black president, Nelson Mandela, who died in December 2013. Under Mandela's extraordinary leadership, the divided country became a "rainbow nation" and defied dire predictions of bloodshed.
Two decades on, South Africa still struggles with income and racial inequalities, and critics of Mandela's political heirs blame a corrupt elite for squandering his legacy. Yet as South Africa celebrates the "Freedom Day" holiday this weekend, a glance back at apartheid's long and devastating history is a reminder of just how remarkable South Africa's achievement is.
PHOTO GALLERY
History of Apartheid (Warning: Graphic Photos)
BEFORE YOU GO
PHOTO GALLERY
Thai Protestors Celebrate Removal Of Police Barricades