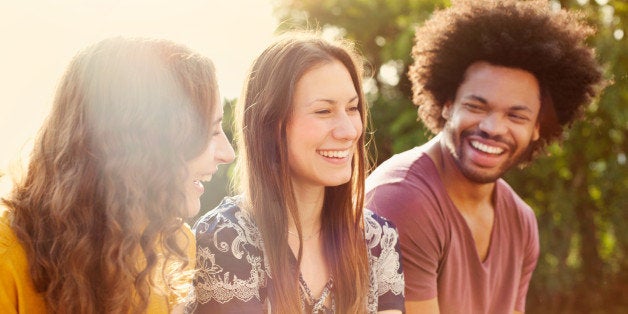 The stress and strain of constantly being connected can sometimes take your life -- and your well-being -- off course. GPS For The Soul can help you find your way back to balance.
GPS Guides are our way of showing you what has relieved others' stress in the hopes that you will be able to identify solutions that work for you. We all have de-stressing "secret weapons" that we pull out in times of tension or anxiety, whether they be photos that relax us or make us smile, songs that bring us back to our heart, quotes or poems that create a feeling of harmony, or meditative exercises that help us find a sense of silence and calm. We encourage you to look at the GPS Guide below, visit our other GPS Guides here, and share with us your own personal tips for finding peace, balance and tranquility.
Every once in a while we all could use a little reminder to play. When we get wrapped up in our daily schedules, it can become difficult to remember to make time for some fun and laughter -- but studies show that doing just that can help us lead more fulfilling lives. If you're seeking a little playfulness today, check out these little kids who show us that even the simplest things can bring you joy. Then turn up the playlist below and have a little fun -- it's good for you!

Credit: Mashable / Tumblr
We Are Young -- Fun. featuring Janelle Monᅢᄀe
Girls Just Want To Have Fun -- Cyndi Lauper
(I've Had) The Time Of My Life -- Bill Medley & Jennifer Warnes
Good Time -- Owl City & Carly Rae Jepsen
Fun, Fun, Fun -- The Beach Boys
Hot Fun In The Summertime -- Sly & The Family Stone
Don't Stop Me Now -- Queen
Good Time -- Alan Jackson
You Make My Dreams -- Hall And Oates
Feeling Good -- Michael Bublᅢᄅ
For more GPS Guides, click here.
--Posted by Lindsay Holmes
BEFORE YOU GO
PHOTO GALLERY
28 Definitions Of Happiness