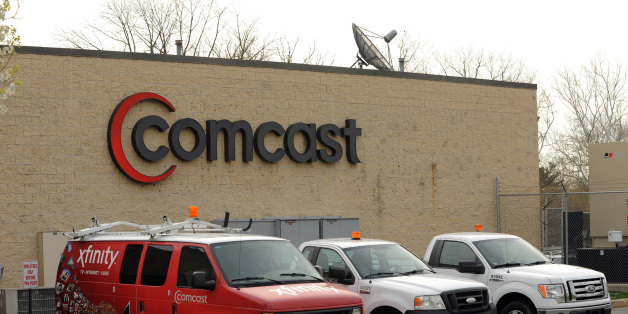 (Adds details, background)
By Liana B. Baker
April 28 (Reuters) - Comcast Corp said it would shed 3.9 million video customers as part of its proposed $45 billion merger with Time Warner Cable Inc, with Charter Communications buying 1.4 million.
A source familiar with the deal said Charter would pay $7.3 billion for the subscribers and that the overall divestment was worth about $20 billion.
The other 2.5 million subscribers included in the divestment will be taken on by a new publicly traded company, dubbed SpinCo for now, that will be spun off by Comcast.
Comcast shareholders, including former Time Warner Cable shareholders, will own about 67 percent of SpinCo, while a reorganized Charter would own about 33 percent.
The proposed spinoff of the customers is part of a plan by Comcast to win regulatory approval for its merger with Time Warner Cable and would result in the merged company having less than 30 percent of residential pay TV subscribers in the United States.
Time Warner Cable had 11.2 million residential video subscribers as of March 31, while Comcast had 22.6 million video customers.
The transactions will increase Charter's subscribers to 5.7 million, making it the second-biggest U.S. pay TV company.
In addition to the divestments, Charter and Comcast will swap about 1.6 million customers.
The agreement is contingent on Comcast's Time Warner Cable deal being approved by the Justice Department and the U.S. Federal Communications Commission, a process that could take many months.
Charter said it expected to fund the purchase of 1.4 million customers through debt. (Additional reporting by Sruthi Ramakrishnan in Bangalore; Editing by Saumyadeb Chakrabarty)