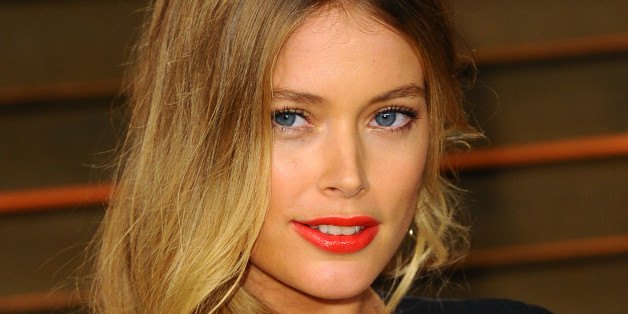 Don't expect Doutzen Kroes to pose for any mommy-daughter modeling shoots anytime soon.
The 29-year-old supermodel, who is pregnant with her second child (a girl), told The New York Post that she has different plans for her daughter than her own:
"Instead of saying, 'You're so beautiful,' I'll say, 'You're smart,' so she'll have different aspirations in life than beauty and modeling. Though I love my job, I'm not changing the world. I'd love for her to study and to have different aspirations. We need to teach girls they can become presidents, and it's not about beauty all the time."
Kroes has been candid about problems with her industry before. She has admitted that photos she appears in are often just a fantasy, and that she has felt guilty about her job making other women feel insecure.
However, we don't really see anything wrong with telling your daughter she is beautiful, and we don't believe that if she does, her daughter will only want to grow up to be a model. After all, being beautiful doesn't only mean on the outside. Still, we commend Kroes for her down-to-earth outlook.
We have a feeling no matter what path her daughter decides to take, she'll have one fantastic role model mama to look up to.
BEFORE YOU GO
PHOTO GALLERY
Classic Supermodels: Then & Now