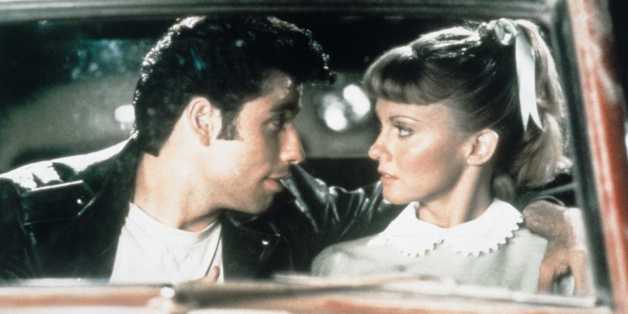 We got chills and can confirm that they're multiplyin'.
Fox Chairman of Entertainment Kevin Reilly announced Monday, April 28, that the network will air a special three-hour live version of "Grease" in 2015.
Shana C. Waterman, Fox's Senior Vice President of Event Series thinks the network and "Grease" will go together like rama lama lama ka dinga da dinga dong, saying, "From Broadway to film, and across generations, 'Grease' is one of the most beloved musical stories ever told -- and we can't wait to bring it to our air in a spectacular live event," according to Variety.
Fox is promising to bring the production quality and star power necessary to ensure that the live version of "Grease" makes every "Sandy, Danny, Rizzo and Kenickie out there want to get up and sing along," so watch out for that if you have one of those names.
The Fox production of the 1971 musical by Warren Casey and Jim Jacobs, which would help launch the careers of John Travolta and Olivia Newton-John with its 1978 film remake, is currently titled "Grease Live." The cast hasn't been announced, but further details should be released as Americans everywhere shout in unison, "Tell me more! Tell me more!"
PHOTO GALLERY
Fox New Shows 2013-2014
BEFORE YOU GO