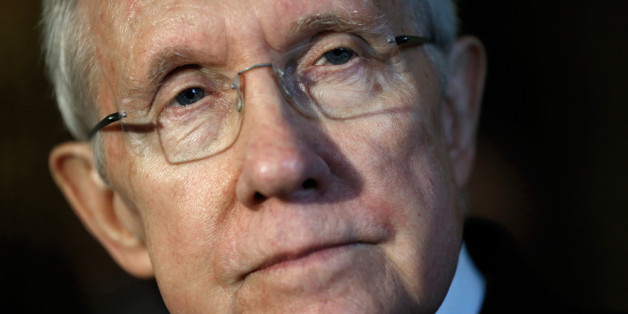 U.S. Capitol Police are investigating threatening statements made to Senate Majority Leader Harry Reid (D-Nev.) over his criticism of "racist" rancher Cliven Bundy, Politico reports.
"We are currently looking into threatening statements made against Sen. Reid as part of an ongoing investigation," Capitol Police spokesman Shennell Antrobus told Politico.
Bundy came under fire after the New York Times quoted him as wondering if black people were "better off as slaves, picking cotton and having a family life and doing things." On Thursday, Reid called on Republicans to condemn "hateful racist" Bundy.
"Today, Bundy revealed himself to be a hateful racist," Reid said. "But by denigrating people who work hard and play by the rules while he mooches off public land he also revealed himself to be a hypocrite."
Bundy has tried to clarify his remarks by citing the work of Martin Luther King, Jr.
"If I say 'Negro' or 'black boy' or 'slave,' if those people cannot take those kind of words and not be [offended], then Martin Luther King hasn't got his job done yet," Bundy said. "We need to get over this prejudice stuff."
Bundy also argued he's like Rosa Parks for fighting the federal government over grazing fees, something Bundy likened to discriminatory laws.
"I am standing up against [the federal government's] bad and unconstitutional laws, just like Rosa Parks did when she refused to sit in the back of the bus," Bundy said in a press release. "She started a revolution in America, the civil rights movement, which freed the black people from much of the oppression they were suffering. ... I am doing the same thing Rosa Parks did -- I am standing up against bad laws which dehumanize us and destroy our freedom."

BEFORE YOU GO
PHOTO GALLERY
Racist Remarks Made By Politicians