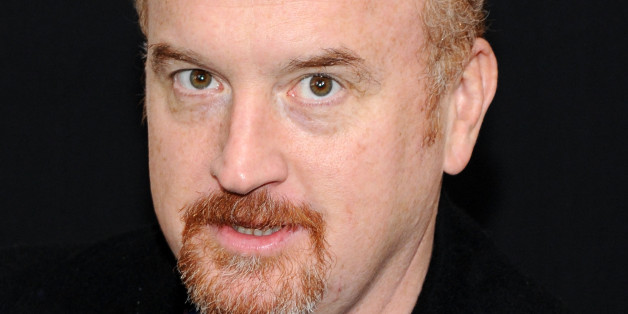 Anti-Common Core and standardized testing advocates have found an unlikely ally in comedian Louis C.K.
The celebrity took to Twitter Monday to rail against the Common Core State Standards, a new set of education guidelines that have been adopted in more than 40 states.
My kids used to love math. Now it makes them cry. Thanks standardized testing and common core!

— Louis C.K. (@louisck) April 28, 2014
The Common Core aims to implement more rigorous education standards in schools so that American students will be better able to compete with their international peers and to make sure students around the country are being held to the same measures. They have drawn the ire of some on the left, who take issue with the high-stakes tests associated with the standards, and some on the right, who see the standards as an example of federal overreach. (Federal grants encouraged states to adopt the standards.)
Predictably, anti-Common Core advocates were pleased with C.K's tweets. As of Monday evening, the original tweet had received more than 5,000 retweets and 7,100 favorites. Below are some of the responses to it:
@louisck thanks 4 speaking out on testing! How about a shoutout 2 brave teachers boycotting Common Core test in NYC? http://t.co/UU3tSdeRWL

— Jesse Hagopian (@JessedHagopian) April 28, 2014
@louisck You should write a bit on Common Core and post the video. Teachers and parents are hurting for allies. You'd be perfect.

— Kenzo Shibata (@KenzoShibata) April 28, 2014
But hours later, C.K. kept the critiques coming, even posting pictures of his kids' homework that appear to use math concepts emphasized under the Common Core. The Common Core often requires students to do more than perform math equations by explaining their work -- something that differs from the math taught to previous generations.
C.K. tweeted:
A huge amount of my third graders time is spent preparing for and answering questions like this. pic.twitter.com/WU5tEo8JRO

— Louis C.K. (@louisck) April 28, 2014
This is one of my favorites. Also for third graders. Who is writig these? And why? pic.twitter.com/xUBVIxE6WU

— Louis C.K. (@louisck) April 28, 2014
Look at 4 of part a. And the point isn't that it's too hard. Just read #4. Please. pic.twitter.com/5bnUlaXG5b

— Louis C.K. (@louisck) April 28, 2014
"Why night you want each picture to stand for more than 1 balloon?"
Yet again I must tell my kid "don't answer it. It's a bad question"

— Louis C.K. (@louisck) April 28, 2014
Finally, C.K. took issue with standardized testing in general:
Sorry. I sit with my kids as they so their HW they devour knowledge. When it's hard they step up. Their teachers are great

— Louis C.K. (@louisck) April 28, 2014
But it's changed in recent years. It's all about these tests. It feels like a dark time. And nothing is going in anymore.

— Louis C.K. (@louisck) April 28, 2014
It's this massive stressball that hangs over the whole school. The kids teachers trying to adapt to these badly written notions.

— Louis C.K. (@louisck) April 28, 2014
Common Core math problems have faced increased scrutiny in recent months, after one parent posted a particularly confusing question online and it went viral. However, writers of the Common Core math standards said that the problem was poorly written and did not reflect what the standards are supposed to emphasize.
"Like it or not, the standards allow a lot of freedom. People think the Common Core is a curriculum, and it's not. The curriculum authors are going to interpret the standards in different ways," Jason Zimba, a lead writer of the Common Core Math Standards, told The Hechinger Report in March. "There will be a lot of variety, and it doesn't make sense to me to pick one thing and say that's the Common Core ... Particularly something that doesn't get at the mathematics that's being emphasized in the Common Core."
Update -- 10:30 p.m. C.K. hopped back onto Twitter to add a few more clarifications for the evening.
these questions btw were not written by her teacher. they were on a standardized test. written by pearson or whoever the hell

— Louis C.K. (@louisck) April 29, 2014
Okay I'm done. This is just one dumb, fat parent's POV. I'm pissed because I love NYC public schools. mice, lice and all.

— Louis C.K. (@louisck) April 29, 2014
And, of course...
Ok last thing: LOUIE comes back on FX Mondays at 10pm starting May 5th. 2 episodes every night for 7 weeks. Okay bye gang.

— Louis C.K. (@louisck) April 29, 2014
Maybe his daughters' math homework will make a cameo.
BEFORE YOU GO
PHOTO GALLERY
Education Leaders Who Have Never Taught