We've shown you a $10,000 espresso machine before and now it's time to introduce another crazy kitchen toy -- a $1,000 toaster made by Bugatti.
It's almost unfair to call the toaster a toy, because pretty soon it seems like the revolutionary new device is going to be a necessity in the kitchen. The toaster is called the Noun and it's made by Bugatti, but not the Italian car company you're thinking of.
The reason it's changing the toaster game (other than the fact that no one has changed the makeup of a toaster before) is that the Noun is made up of glass and uses semiconductor heating elements, allowing it to cook things at a precise temperature.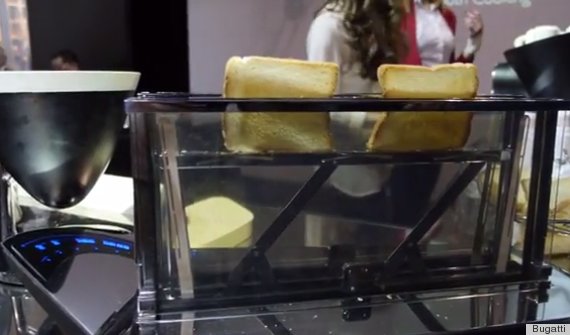 Clemente Bugatti, Managing Director of the Bugatti company, said the Noun took two years to develop. Because the design allows for food to cook in the toaster at such a precise temperature, he said "you can cook whatever you want in the toaster."
The two examples given in the video above are shrimp and steak, which are normally cooked on a grill. Again, because you can't control the exact temperature of a grill, the Noun can cook them even better than normal devices, although you have to do it using heat-resistance bags.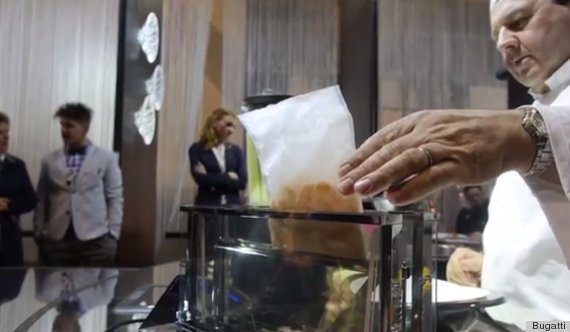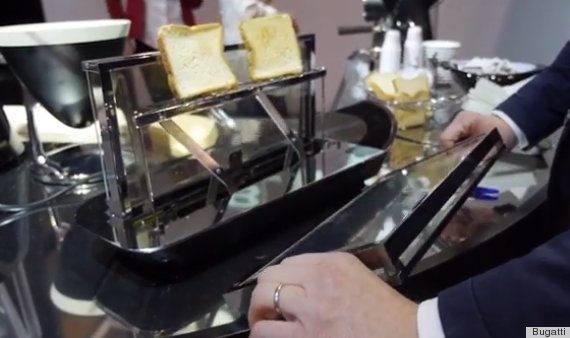 As if that isn't enough, the Noun also works with an app to determine the right temperature for cooking your food and then transfers the information through its Bluetooth connection. Just like Brit + Co. said, we need to "remember 2014 as the year that toasting changed forever."
Want to read more from HuffPost Taste? Follow us on Twitter, Facebook, Pinterest and Tumblr.
BEFORE YOU GO
PHOTO GALLERY
These 14 Kitchens Are What Dreams Are Made Of