George Clooney is engaged, and no, this isn't the apocalypse. Here are five things you didn't know about the bride-to-be (mostly that she's actually intelligent) and alllllll of ol' George's quotes on marriage over the years. This is THE MORNING EMAIL for Monday, April 28, 2014.
The Scuttlebutt
TOP STORIES
TORNADOES LEAVE 18 DEAD


"A brutal band of severe weather battered the central Plains and mid-South late Sunday, killing at least 16 people in Arkansas, one in Oklahoma and one in Iowa." Here are some photos of the devastation, and a news chopper caught one of the twisters on camera. Obama has already pledged aid, and you can track the storm's progress here. [CNN]
OBAMA: NEW RUSSIAN SANCTIONS COMING
"Seeking to ratchet up pressure on Vladimir Putin, President Barack Obama said the United States will levy new sanctions Monday on Russian individuals and companies in retaliation for Moscow's alleged provocations in Ukraine." The sanctions will not be against Putin directly (Obama said he'd also save Putin if he were drowning). Meanwhile, in Asia, the U.S. has upped its military preparedness after allies raised concerns over Russia's aggression. [AP]
CONDEMNATION OF DONALD STERLING

In case you missed it, Donald Sterling, the owner of the LA Clippers, was recorded telling his girlfriend not to "bring black people to games." "President Barack Obama said Sunday that comments reportedly made by the owner of a U.S. pro basketball team are 'incredibly offensive racist statements,' before casting them as part of a continuing legacy of slavery and segregation that Americans must confront." You can hear the whole recording here. The Clippers, who are currently in the playoffs, wore their warmup jerseys inside out last night in protest. Some believe they shouldn't have even played the game. Here's Magic Johnson saying on ESPN that he should be fired. LeBron James and Michael Jordan called for his dismissal. The NBA commissioner said he isn't prepared to sanction Sterling yet, calling for due process. And this isn't Sterling's first rodeo: The New York Times lays out his history of public transgressions. [AP]
STATESIDE: Prom Date Horror
Two small planes collided over the San Francisco bay, and one of the pilots is still missing. Obamacare approval numbers are on the up and up, even in Republican districts. Physical therapy is a Medicare gold mine. And the student who allegedly killed a girl for not going to prom with him is being arraigned today.
In traveling in style news, watch a three-pound yorkie lug her owner's 30-pound carry-on through the airport.
INTERNATIONAL INTRIGUE: Kerry: Israel Next Apartheid State?

Secretary of State John Kerry said Israel is risking becoming an apartheid state if it does not work to make peace soon. The New Yorker's piece on the capture of the world's most notorious drug lord is worth a read. Pope John Paul II and Pope John XXIII were canonized as saints this weekend. Three were arrested in a South Korean ferry probe; the Prime Minister resigned this weekend over the tragedy. A Canadian woman who hit and killed a cyclist is now suing his family for emotional distress. And a girl has asked the queen to keep her from being evicted, writing: "As you have lived at Buckingham Palace for so long I thought you might understand how we feel." [Image via Daily Beast]
In miniature news, here's the cutest, smallest deer.
BUY! SELL! BUY! Scary Web Browser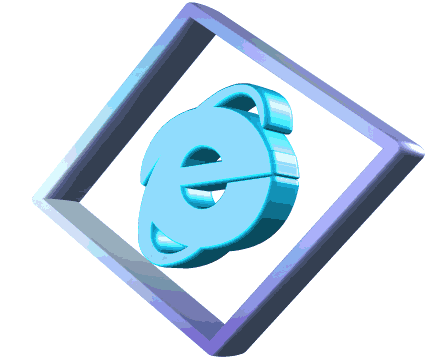 All versions of Microsoft's Internet Explorer are vulnerable to attack. We think the real news is Internet Explorer still has 26% of the internet browser pie. The business of using radiation to cleanse food has been slow to catch on. We wonder why. Having problems with your iPhone 5's sleep button? Apple will replace your phone for free. The French government has halted GE's acquisition of Alstom's energy assets. And Charter and Comcast reached a subscriber deal.
In playing fetch news, here's a dog who learned he could throw a ball and catch it too.
SCOUTING REPORT: Racism Abounds
The Dodgers' Matt Kemp changed his walkup music to Michael Jackson's "Black or White" after being mentioned in the Donald Sterling tape. There are three Osama Bin Laden-themed bars in Rio, right where the World Cup will be held. A racist fan threw a banana at Brazilian player Dani Alves at his Barcelona match yesterday. Alves, like a boss, just ate it. And we should start calling the St. Louis Blues the Georgetown Hoyas after their latest first round playoff elimination.
In makeshift boat news, here's an adorable swan mom giving her babies a ride.
CULTURE CATCH-UP: Summer Movie Spectaculars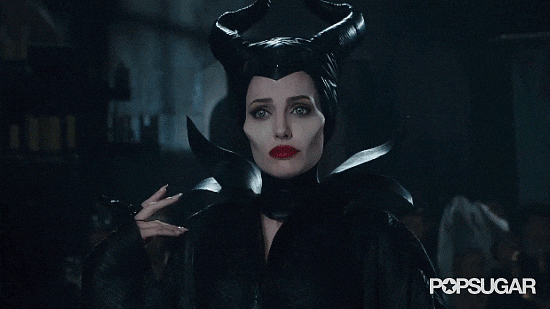 Can't pick which TV series to binge-watch next? Netflix Roulette will do it for you. Ten years later, the mystery of Brittany Spears' lost album, "Ordinary Doll," lives on. Steven Speilberg is tackling Ronald Dahl's classic, "BFG", while Zack Snyder signed onto the Justice League movie. Chelsea Handler may be headed to Netflix. And we're looking forward to the films in this summer movie preview -- we cannot get Lana del Ray's haunting version of "Once Upon a Dream" for "Maleficent" out of our heads.
In baby elephant news, here's one who just can't get off a log.
LIVIN': Stop Snoring, Catch Some ZZZs
These are the five gym mistakes you're making. We're currently making the mistake of not going to the gym, so you're one step ahead of us. Scientists have come up with a way to maximize your Instagram likes. Hello sandal season: Vogue's picks the U.S.'s best pedicures. These are some ridiculous groom's cakes. Dogs give off the same love hormone humans do -- "101 Dalmations" was onto something. And here's how you can stop snoring for good.
In dolphin news, here's a pack who defended a swimmer from a shark.
OTHER PEOPLE'S BUSINESS: George Clooney is ENGAGED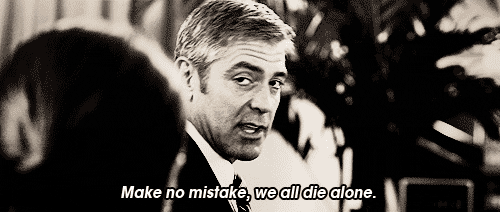 Hell hath frozen over: inveterate bachelor George Clooney is engaged. Sarah Jessica Parker tried tequila for the first time this weekend. How has Carrie Bradshaw never had a margarita??? Kevin from "The Office" is a little smarter than we thought, as he married a knockout this weekend. Tori Spelling was secretly hospitalized for six days last week. And Selena Gomez unfollowed everyone on Instagram because she "wanted to purge negative influences from her life." She's still dating Justin Bieber, though, so…...
In kids do the darndest things news, here's a bunch of hilarious homework answers.
TWITTERATI
@megsokay: Isn't George Clooney's engagement to an intelligent woman supposed to be one of the harbingers of the apocalypse?
@wizkhalifa: I smell some weed but I cant't find it
@mindykaling: I'm going absolutely nuts on @etsy I have to be stopped before my home is full of handmade pillows and bralettes
@SouthernProblem: Forget falling in love, let's fall in to a room full of shoes just our size.
@aplusk: Manipulating perception in Bondi, AU. pic.twitter.com/LXDpyKklqM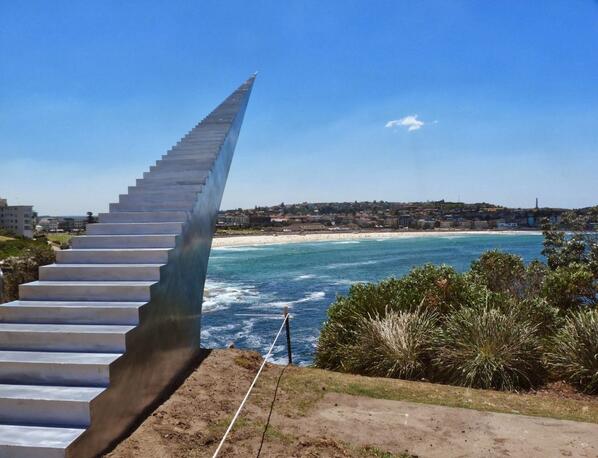 ONE MORE THING
Watch this guy find out he's about to become a grandpa. Remember: throw your tear-stained tissues in a trash can -- don't just drop it on the floor like a slob.
Got something to add? Send tips/quips/quotes/stories/photos/events/scoops to Lauren Weber (lauren.weber@huffingtonpost.com). Follow us on Twitter (@LaurenWeberHP). Does somebody keep forwarding you this newsletter? Get your own copy. It's free! Sign up here.